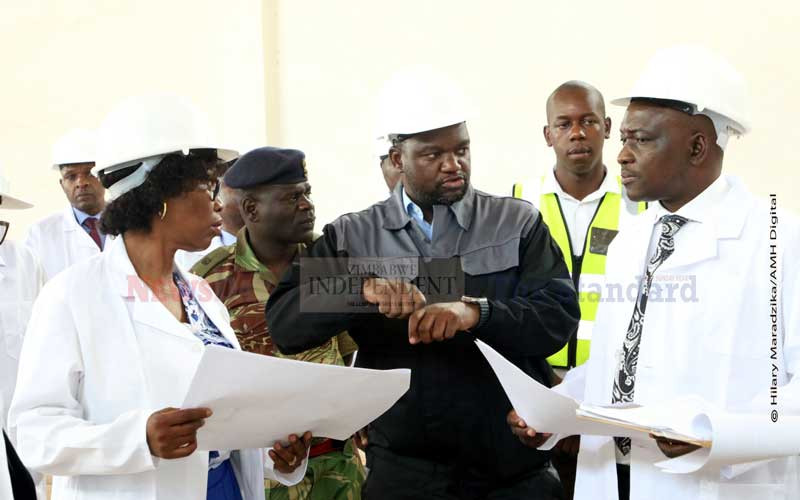 THE construction of a disused radioactive material facility to house radioactive materials is nearing completion north of Harare, the Radiation Authority of Zimbabwe (RPAZ) has said.
Radioactive materials give off a form of energy that travels in waves or particles and can contaminate the environment including humans.
Speaking during a site tour in Hatcliffe, Harare on Wednesday, RPAZ chief executive officer Justice Chipuru said the facility which is being funded by the Government of Zimbabwe through Treasury is expected to be completed in May this year.
"This waste management facility is one of the major projects that we are undertaking in line with NDS1 2021 – 2025 which is going to be used to house disused radioactive sources that are being used by many facilities around the country and by having this facility we are going to ensure that sources are going to be used in a safe and secure manner in line with international safety standards.
"This facility has the capacity to manage all national requirements as well as to assist other countries in the region when an appropriate framework agreement has been established," he said.
Chipuru added: "The facility is designed in line with international standards, there is not going to be any environmental communication between the sources and environment as the design as well as the containers, where the facilities are going to be very safe and there is no need for anyone to panic.
Energy Minister Soda Zhemu, who has responsibilities to oversee aspects of the Radiation Protection, applauded RPAZ and assured citizens that all measures have been taken to ensure that people and the environment is safe and protected.
"We took a tour and we saw the facility, how it was constructed, and also precautions and all measures that were taken to ensure that all the safety required has been observed.
"I would also want to allay fears to people (who are around) this facility that all the necessary precautions and measures have been taken to and people must not be worried about the existence of this facility. The government is fully aware (of this place) and has taken all the necessary precautions to ensure that people are safe," he said.
RPAZ is the regulatory and licensing body for radiation users in the country.
Related Topics