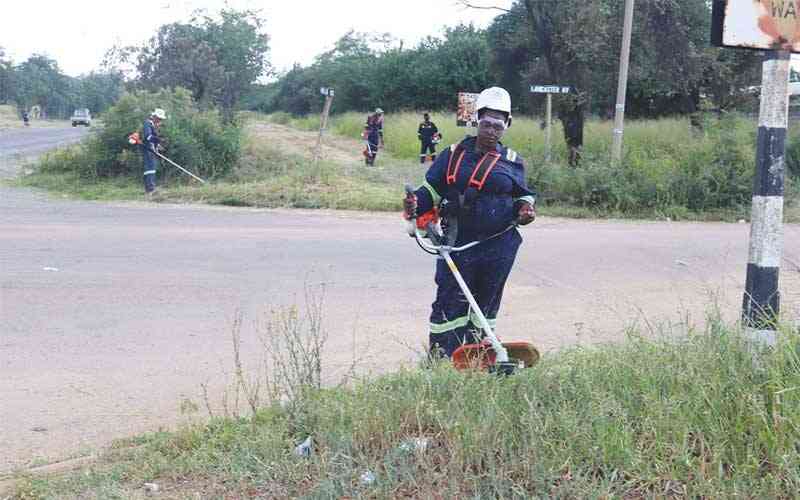 BULAWAYO City Council (BCC) is still using old methods like slashers to cut grass and clear bushes at a time most cities and towns have modernised their operations.
Recently, council announced plans to implement smart city initiatives, which include re-introducing the cycling culture to revive the industry in line with Sustainable Development Goals, the Africa Development Agenda, and National Development Strategy 1.
The city has introduced smart parking managed by Tendy Three Investment to decongest the central business district.
Latest council minutes state that mayor Solomon Mguni lamented that the city was using archaic methods of service delivery.
"Our management needs to be creative, innovative and embrace change. It can't be business as usual in 2023. We can't be using slashers to cut grass yet there are portable motorised grass cutters," he said.
"We have only one year left to achieve a leading smart and transformative city by the year 2024, yet we still use 1994 service delivery methods. In 2023, we can't be paying sweepers to clean the front of residential and business premises yet there are owners who are doing business, making money and generating waste from those buildings."
He said litter had become today's raw material.
"Why are we not taking advantage of that to reduce the burden of refuse collection and channel that money to other uses? Some want to transform waste to energy like biogas. Let's strengthen our policies. I know that the city fathers stand ready to approve policies that are meant to improve service delivery," Mguni said.
"That transformation must be felt by an ordinary resident in Makokoba; Cowdray Park; Sizinda and Nkulumane, Hillside and Burnside among others but first we start with the central business district."
Related Topics