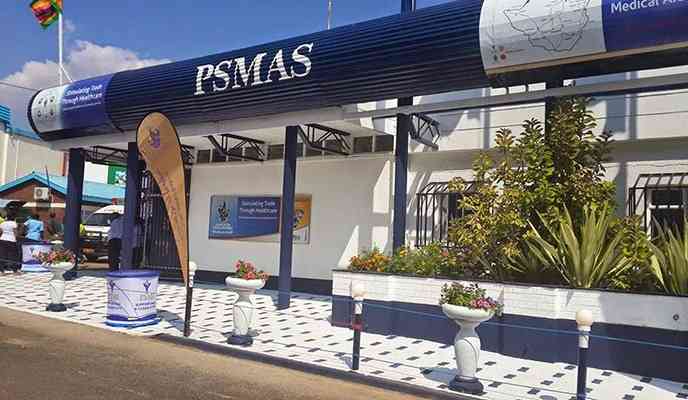 PREMIER Service Medical Investments (PSMI) workers have written to the company's acting managing director, George Kutoka asking him to follow legal guidelines when implementing the institution's strategies.
This follows submission of a staff rationalisation document to the principal company, Public Service Medical Aid Society (PSMAS).
Included in the document is a retrenchment proposal. The planned retrenchment will see most low-ranking PSMI employees losing their jobs.
Early this month, PSMI was forced to suspend its operations at its health facilities over a myriad of challenges including funding, which resulted in failure to pay employees.
In a memorandum to Kutoka on Monday, which was copied to Vice-President and Health minister Constantino Chiwenga, Health secretary Jasper Chimedza, PSMAS managing director and all PSMI workers, the workers' representative body said systems and statutes are the ones that run corporates, not individuals.
"As one of the works council constituency, we were never engaged to participate in any meeting to deal with business survival strategies, and consequently were not part of the document submitted to the PSMAS principal officer," the communication seen by NewsDay partly read.
"Involve both constituencies when you want to be a good leader with intention of turning around PSMI and be guided by statutes than incompetent individuals who have failed us to this situation where the entity is on its way from intensive care unit to the mortuary.
"Involve workers representatives in terms of section 12(d) and 25(a) of the Labour Act [Chapter 28:01] for such strategic moves that have a negative outcome to employees."
Section 12(d)(1) of the Labour Act stipulates that: "Every employer shall ensure that at the earliest possible opportunity, his employees are kept informed of, and consulted in regard to any major changes in production, programmes, organisation or technology that are likely to entail the retrenchment of any employees."
The workers' committee also threatened to gather at Parkview Hospital in Harare today and craft a parallel survival strategy for the company for submission to the principal officer.
"If there is no action taken on our survival strategy or adoption of submitted recommendations, on Wednesday, February 1, 2023 (today), we cannot allow you to let PSMI die a natural death when we have ideas on how to turn it around," the workers said.
"Moreover, we cannot allow you to submit a retrenchment report without exhausting all remedies prior to retrenchment and crafting the report unilaterally without the works council as enshrined in the Labour Act [Chapter 28:01]."
PSMI operates clinics, laboratories, pharmacies, hospitals, dental and rehabilitation centres throughout the country.
Follow Donald on Twitter @DonNyandoro
Related Topics