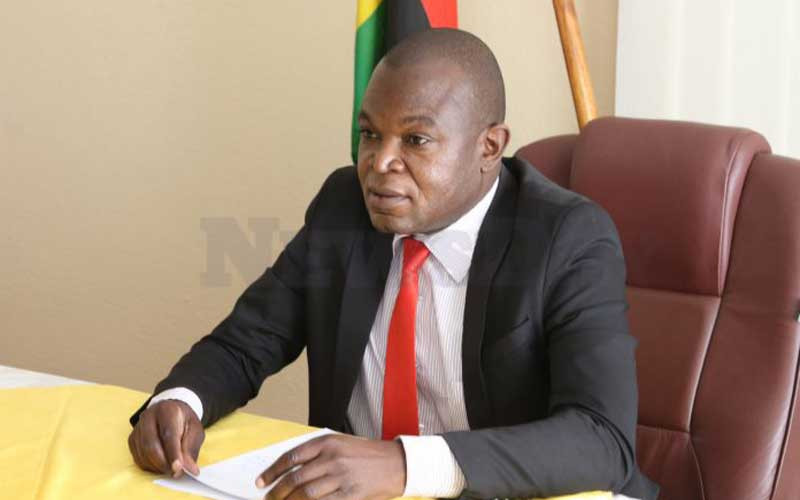 POLICE have urged members of the media to desist from interviewing witnesses in a case where an ex-cop Jaison Muvevi is accused of murdering a top cop and two other people in Hwedza last week.
In a statement yesterday, police said interviews with witnesses might affect on-going investigations.
Muvevi killed Crispen Mubvana Kanerusine (62) an apostolic sect prophet, officer in charge of Hwedza police, Inspector Maxwell Hove (43) and Munashe Mujani (20). He also faces two counts of attempted murder.
He was arrested on Monday morning after fleeing into Mozambique.
"Due to the huge public interest in the case, the Zimbabwe Republic Police appeals to the media and interested individuals or groups to allow the current investigations to proceed smoothly with the main objective of meeting the requirements of the law for the suspect to be duly indicted for trial by the courts in due course.
"In this regard, we urge the media to limit extensive interviews with witnesses in Hwedza and Mutare, before the police investigators conclude their inquiries," the statement by national police spokesperson Assistant Commissioner Paul Nyathi read.
He said police will continue to give the necessary updates on investigations on the issue.
In another matter, police said they were investigating circumstances under which three girls, Prudence Mhangami (12), Leona Zarura (2 years 8 months) and Mazvita Taderera (7) of village 10, Magamba, Chivhu died after consuming some mushrooms, while Tatenda Mhangami (9) and Tendai Mhangami (7) survived after being treated at Sally Mugabe Hospital, Harare.
"Police got to know about this sad incident through the media as the relatives had not bothered to report. Prudence died on 14 January 2023 whilst admitted at Parirenyatwa Group of Hospitals, while Leona and Mazwita died upon admission at Sally Mugabe Hospital.
"The post-mortem conducted on the bodies of Mazwita and Leona concluded that death was due to mushroom poisoning, while the post mortem report for Prudence is yet to be received. Police is concerned that Prudence's relatives intended to bury her without a post mortem being conducted, as such the police had no option but to stop the burial process to allow the post mortem to be conducted."
Nyathi said investigations established that on January 10, the victims who stayed with their grandparents consumed some mushrooms which were picked by Prudence from a neighbouring homestead, despite her grandmother warning her against cooking the mushrooms.
He implored parents and guardians to monitor their children when consuming food to safeguard their lives.
"The public should not pick wild mushrooms indiscriminately without due regard for safety. We urge traditional leaders, school authorities and communities to educate both adults and the youths on the dangers of picking mushrooms in bushes."
Related Topics