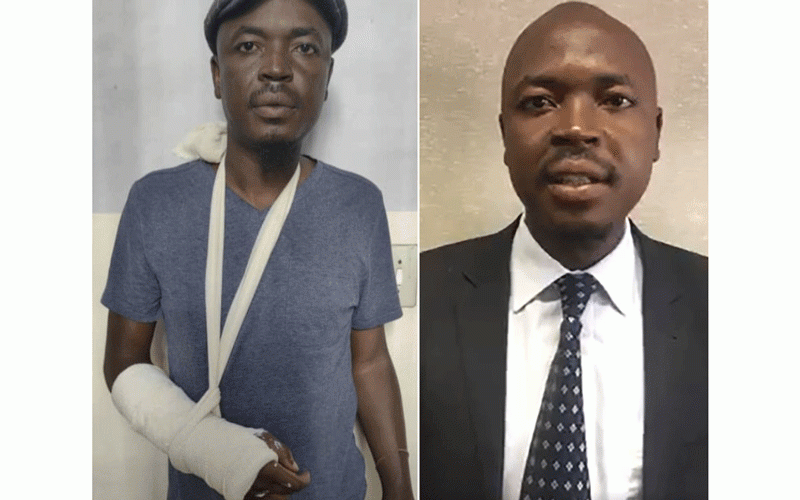 LAWYERS and human rights watchdogs yesterday condemned the assault of court officials by police officers describing it as an attack on the country's justice delivery system.
They raised the concerns after Harare lawyer Kudzai Kadzere was assaulted by police details while attending to Citizens Coalition for Change (CCC) members who were arrested in Budiriro, Harare, on Saturday on charges of holding an illegal meeting.
At least 25 CCC members including party organising secretary Amos Chibaya and Budiriro legislator Costa Machingauta were arrested during the raid. Zimbabwe Human Rights Forum director Musa Kika yesterday told NewsDay that "breaking the last line of defence" by assaulting lawyers was disturbing.
"This is total disrespect to the institutions that are supposed to make justice delivery work. Lawyers are not just some individual professionals but they are officers of the court, so when they go out to work and are treated in such a manner by members of the police it shows total contempt of the law and the dispensation of justice," Kika said.
"We are not surprised by this development as it has happened before to many human rights lawyers in Zimbabwe. What makes the police continue to do this is impunity because when they do this, they are not held to account."
Kika said the incident impacts on the country's justice system.
"If you breach the last line of defence, it means that there is nothing left even for the ordinary citizen. A lawyer is there in the first place to attend to the vulnerable citizens."
In a statement, the Law Society of Zimbabwe (LSZ) said public confidence in the police had slumped after the incident.
"The LSZ expresses deep concern at reports that one of its members and Harare lawyer Kadzere was assaulted and humiliated by police details early Saturday. Mr Kadzere confirmed the assault. Just this week, we issued a statement condemning reports of violence in Murewa and calling on the state to do everything possible to nip political violence in the bud," LSZ said.
"To have such brazen conduct from a police officer demonstrates a high level of impunity by officers and nothing short of swift disciplinary action will restore public confidence in the police.
"Our constitution and numerous other international instruments to which Zimbabwe is a state party provide for rights to legal representation and the right of lawyers to do their work freely without hindrance."
Meanwhile, 24 CCC members facing charges of holding an unsanctioned meeting in Budiriro on Saturday were denied bail when they appeared in court yesterday.
The CCC members who include party organising secretary Amos Chibaya and Budiriro legislator Costa Machingauta appeared before Harare magistrate Yeukai Dzuda.
They were represented by Wilbert Mandinde and Chris Mhike.
One of the accused persons, a 17-year-old, was released under the guardianship of her uncle
Follow us on Twitter @NewsDayZimbabwe
Related Topics