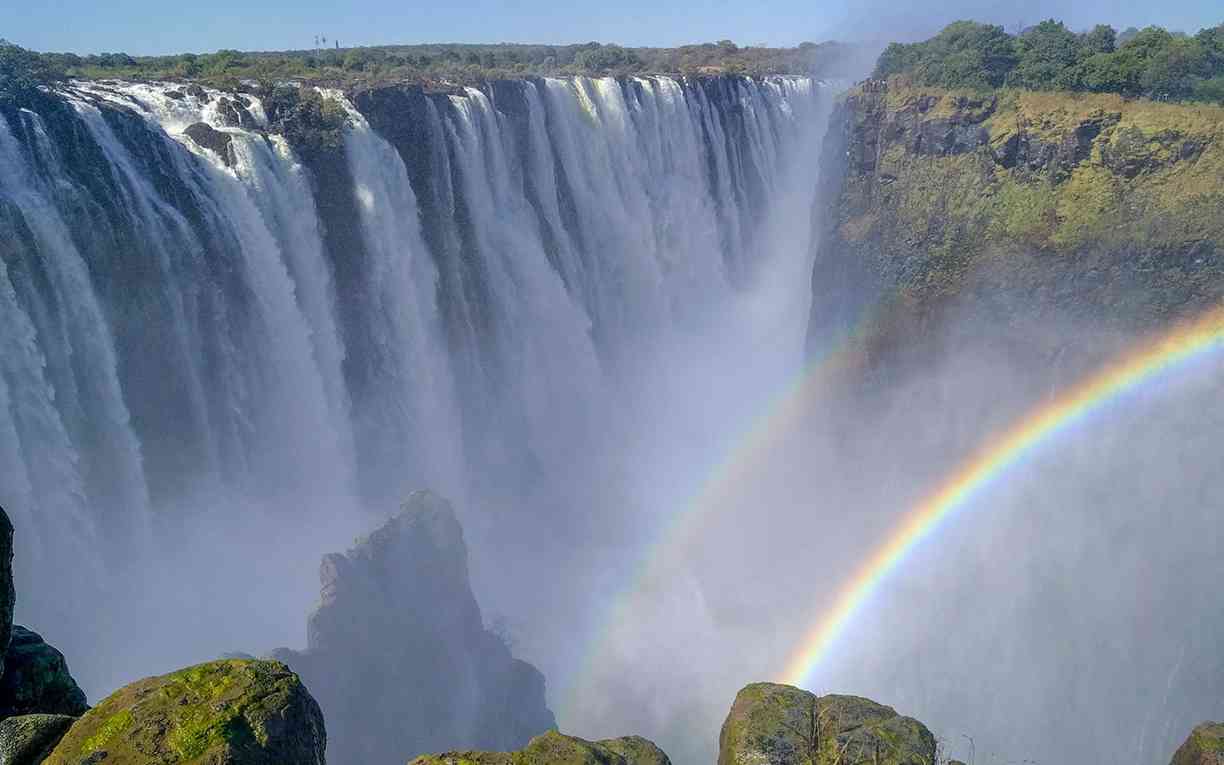 THE Cabinet will deliberate on a feasibility study report submitted under an ambitious deal inked between Mosi Oa Tunya Development Company and Old Mutual Life Assurance Company setting the tone for the development of critical infrastructure in the tourist resort town of Victoria Falls.
The Mosi Oa Tunya Development Company, a special purpose vehicle (SPV) formed to expedite investments into the resort town, is part of wider measures under the country's new National Tourism Recovery and Growth Strategy. It will be housed under the Ministry of Environment, Tourism and Hospitality Industry.
The two companies inked the deal last year as part of a broad blueprint meant to recalibrate Zimbabwe's key leisure sector, seen by the government as one of the cornerstones of economic recovery.
Old Mutual recently demonstrated an appetite to unlock opportunities in Zimbabwe's resource-rich north-western region by investing in solar generation and hospitality properties.
Mosi Oa Tunya Development Company chief executive officer Gabriel Mapondera said a feasibility study was done and a final report has since been submitted to the Cabinet,
"The feasibility study was undertaken and validation workshop was conducted and validation of the findings was done. We then came up with the final feasibility study report that was submitted to Cabinet and is yet to be adopted," he said.
"The idea is that once the report is adopted by the principal then we will start undertaking subdivision diagrams as informed by the feasibility study findings."
Mosi Oa Tunya Development Company was allocated 271 hectares of prime land earmarked for tourism development in Victoria Falls.
Zimbabwe is exploring investment partnerships for the Victoria Falls tourism SEZ (special economic zone), and other areas covering the 10 provinces. Victoria Falls town has prime land for tourism development by the government.
The title deeds for this land have since been transferred to Mosi-Oa-Tunya Development Company.
Zimbabwe's premium resort has been awarded SEZ status to inspire economic growth and development through stimulating local, foreign and diaspora investments.
This development would take various forms, including infrastructure and high-technology initiatives, meant to improve the tourism industry.
The strategy is to make Victoria Falls a tourism and financial services capital.
Victoria Falls is one of the Seven Natural Wonders of the World and the major waterfall on the Zambezi River in Africa, and is famous for being the largest waterfall in the world, in the rainy season. Locals call the falls 'Mosi-oa-Tunya' which means the "smoke that thunders".
Related Topics