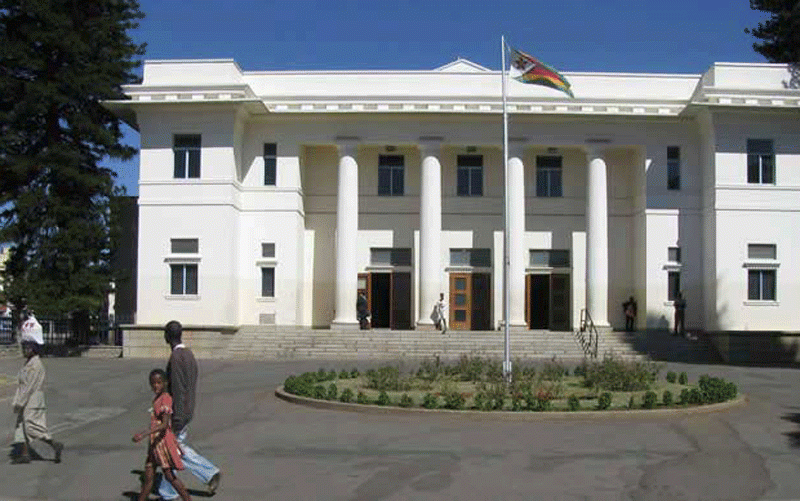 BULAWAYO City Council (BCC) has identified several mosquito breeding hotspots across the city as it moves to control the spread of malaria during the rainy season.
The council has, however, raised concern over transport challenges being faced by its pest control section to reach most of the affected areas.
Latest BCC minutes state that there has been alarming breeding of mosquitos in high-density suburbs.
The city's director of health services Edwin Ndlovu is quoted in the minutes saying: "The section was faced with transport challenges, however it continued with stream bank clearing and cleared the following streams, 300m along Bulawayo Spruit and 2 760m along Konron-Magwegwe North.
"Light to heavy breeding was encountered and treated. Spotters investigated the following streams, Ingwebu, All Metal Founders, Nguboyenja, Renkini canal, Hillside Police, Bulawayo Spruit, Matsheumhlope, Parklands, Phillips Drive and Home of Peace."
BCC said all encountered breeding sites were treated using 64 litres of paraffin.
"No complaints were received during the month. One private property paid for indoor residual spraying (IRS) and 16 sachets of Lambda Cyhalothrin were used. US$197,11 was paid. Nine requisitions were received for the control of white ants, rodents, mosquitoes and cockroaches."
BCC said the pest section attended to eight requisitions, five of them to do with control of mosquitoes, white ants, and rodents.
On COVID-19 activities, the section managed to decontaminate two institutions using hydrogen peroxide (3%).
"Ward 17 councillor Sikhululekile Moyo was concerned about streambank clearing and spraying. In her ward, residents raised complaints regarding this service.
"She also enquired if council was still offering residual spraying. Councillor Concilia Mlalazi concurred as she wanted to know the fees charged for residual spraying. In response, the health department explained that residual spraying was available to willing residents at a fee of US$30 for four rooms."
Council encouraged residents to clean their yards, storm drains and gutters to effectively control rodents.
"Windows should be closed before sunset. Council was doing larviciding along stream banks, water bodies and public spaces. Rodent baiting was done in various zones leading to the city," the minutes read.
Meanwhile, prospective home owners in Pumula might have to top up money for the stands they fully paid for in 2016.
BCC is insisting that Pumula residents must pay US$6 000 top-ups for stands they fully paid for in 2016.
According to Bulawayo Progressive Residents Association secretary for administration Thembelani Dube, the matter was taken to the Local Government ministry in September, and they still await feedback on the way forward.
"We actually did submit the residents' grievances to government, but we have not received any response from them on what we should do. The local authority is still insisting that Pumula residents should pay US$6 000 top-ups for the stands that they once paid for," Dube said.
Dube said council has not changed goal posts on the issue.
Deputy mayor Mlandu Ncube said the beneficiaries were still in talks with council.
"Some projects are facing challenges and this has stalled them from progressing. Servicing of Pumula South stands was affected by the failing economy and loss of value of currency. Council and the beneficiaries have agreed on a solution to the problem," said Ncube.
Related Topics