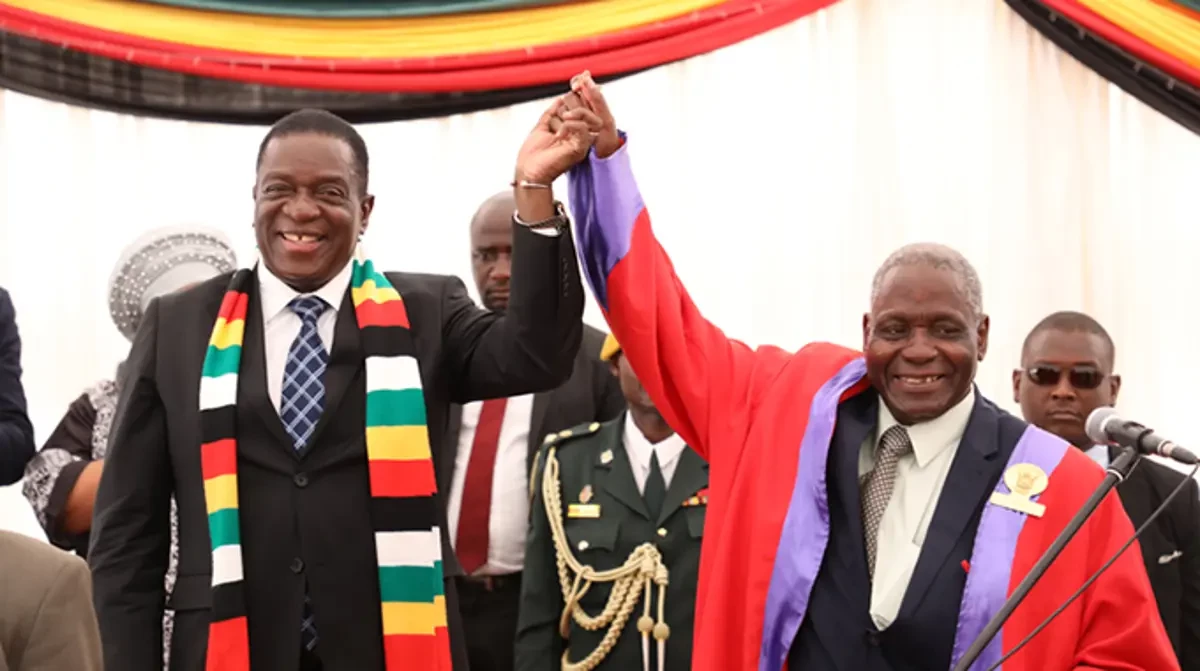 NATIONAL Chiefs' Council deputy president Chief Mtshane Khumalo says traditional leaders will begin Gukurahundi consultations in Matabeleland next year, but cast doubt on whether the perpetrators will accept responsibility for the atrocities.
The traditional leaders were tasked in October to lead the process by President Emmerson Mnangagwa and the issue has since stirred heated debate.
The 1980s Gukurahundi civil strife, which affected Matabeleland and Midlands provinces, resulted in more than 20 000 unarmed civilians being brutally killed by government forces.
Gukurahundi was triggered by altercations between former 1970s liberation war allies, the Zimbabwe People's Liberation Army and the Zimbabwe African National Liberation Army troops affiliated to Zapu and Zanu, respectively, who fought each other at assembly points where they were waiting to be demobilised.
Speaking at a Public Policy Research Institute of Zimbabwe two-day Gukurahundi symposium on Tuesday, Chief Mtshane said: "We are most likely to go on an outreach programme, maybe early next year. Whatever comes out, we shall send the results to the President's Office."
He said 36 members of the Chiefs Council would be involved in the process.
"The first question I am posing is: Does the aggressor accept responsibility for the dead? It will be a mammoth task to convince the aggressor to accept responsibility. In the majority of cases when we come to such conferences, whatever comes out never gets to the communities that we live in," he said.
Zimbabwe Theological College lecturer Ray Motsi said: "We all know who the perpetrator is, and you cannot unmask the (Gukurahundi) perpetrator, and so please do not pretend. This is about life and death — people died, people lost their relatives and their friends. We cannot beat about the bush and we need to be truthful."
He said Zimbabwe had a problem in that people who retire from the military exercise power even after retirement.
"We are a militarised society, and I do not know for what purpose."
Motsi also said Zimbabwe had a problem of privatising history.
"When you read the history of the war of liberation, it is written according to Zanu PF, not according to the liberation struggle of Zimbabwe. Zanu PF did not start the liberation of this country. Why do we skip certain issues when we speak about the liberation of this country? We need to begin to treat people as people," Motsi said, adding that this should be regardless of whether one is Shona or Ndebele.
Speaking at the same event, Blessing Vava, the director for Crisis in Zimbabwe Coalition, said the problem in Zimbabwe was use of the gun to solve problems, adding that this began in 1896 during the First Chimurenga/Umvukela.
"Post-independence, we also saw the disturbances that happened in Matabeleland (Gukurahundi), and again it was the gun that was used. In 2008 when Robert Mugabe lost, the military and President Emmerson Mnangagwa stepped in. It was the military that became the deciding factor," he said.
Vava said the gun was also used in January and July 2019 to shoot people during riots.
"We are now going for elections and how does the nation reconcile when it is militarised? Leaders in this country are failing to acknowledge the Gukurahundi issue and are paying lip service to reconciliation," he said.
Chief Mathema of Gwanda said regionalism had worsened the marginalisation of Matabeleland.
"There is no law school in Matabeleland, which makes it difficult for people in the region to be part of the country's justice system. Those that tell us to beat each other must be buried through the ballot box in 2023 elections," he said.
Related Topics