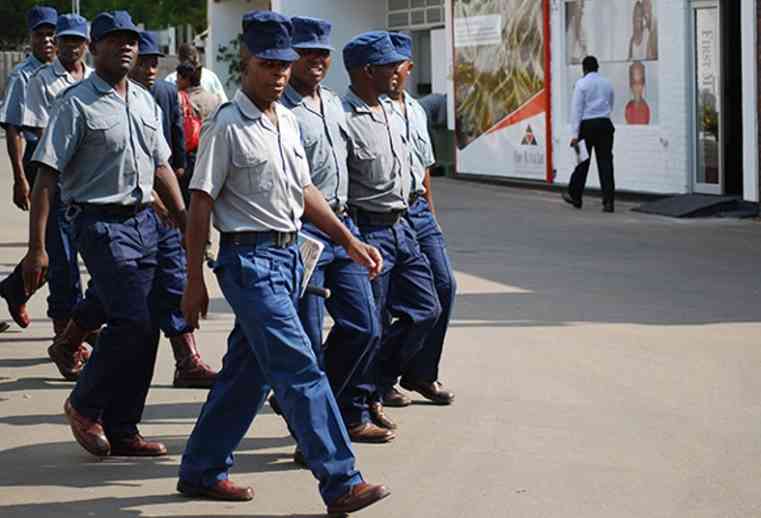 Bulawayo police are allegedly refusing to release a vehicle belonging to the Matabeleland-based Mthwakazi Republic Party (MRP) that was impounded by the law enforcement agency in 2021.
Police impounded the Toyota Dyna vehicle, registration number AFP0848, during a surprise demonstration by the MRP outside Bulawayo Central Police station in March 2021.
According to MRP lawyer, Dumisani Dube, police last month declined to accept a letter of demand for the release of the vehicle.
"We wrote a letter to the police and they refused to accept it," Dube said.
Dube said he had submitted the letter to the Officer-in-Charge Zimbabwe Republic Police Law and Order Section at Bulawayo Central Police Station on November 15.
"They told us to go to the High Court to seek an order from the court," he said.
"So, basically we are working on a court application to seek an order compelling the police to release the car because that car was not part of any criminal investigation.
"It does not belong to the people who were arrested and even in court it was never a subject matter."
The letter dated November 15 directed to OIC Law and Order reads in part: "Our client advises that his vehicle as noted in the vehicle registration book has been parked under your instructions without any seizure note of legal authority for the past six months.
"It is subject to any legal proceedings and we, therefore, request unconditional release of the vehicle within 48 hours of the receipt of this letter, failure to which our client will exercise his legal options."
Nine MRP activists were arrested during the demonstration and they have since been jailed for violence.
MRP president Mqondisi Moyo said the seizure of the party vehicle was no different to the way the government confiscated Zimbabwe People's Revolutionary Army (ZPRA) properties such as farms in the early 1980s.
ZPRA was the military wing of Zapu during the armed struggle.
Government has refused to return the properties.
Related Topics