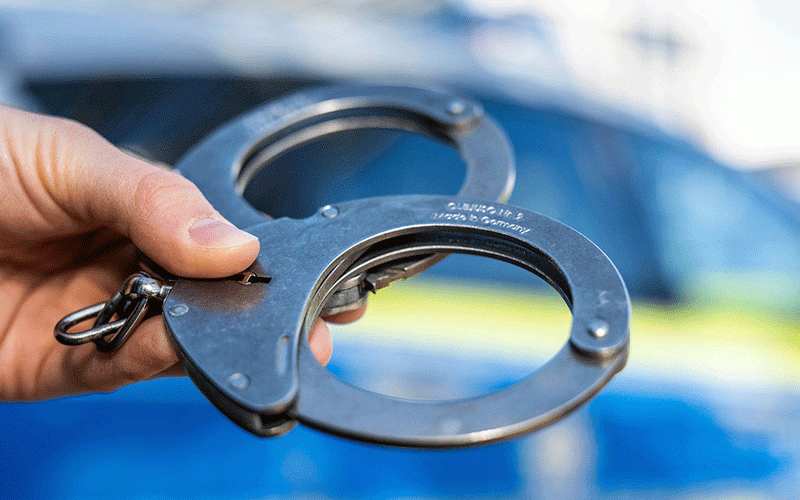 A 28-YEAR-OLD Bulawayo man has handed himself to the police after he allegedly killed his girlfriend's lover, a Zimbabwe National Army corporal.
Tawanda Machingura (28) of Trenance, Bulawayo reportedly went berserk and fatally stabbed Lance Corporal Ntokozisi Mhlanga (32) with a broken beer bottle after he found him in bed with his girlfriend identified as Natasha Ward (30).
A police internal memo seen by Southern Eye read: "On November 20, at 5pm and in Brinkburn Avenue, Trenance, Bulawayo, the accused found his girlfriend Ward, sleeping with Mhlanga on the bed."
"A misunderstanding ensued between Machingura and Mhlanga, which resulted in Machingura breaking a beer bottle and stabbing Mhlanga once on the head just above the left ear. He sustained a deep cut and bled profusely.
"Mhlanga tried to run away from the scene, but fell in the yard and died. On realising that the victim had died, Machingura went to Sauerstown Police Station where he made a report of murder at 7am."
Sauerstown CID Homicide and CID Scenes of Crime police then attended to the case.
"Observations were that the body was found lying on the ground facing upwards inside the yard. The deceased was half naked, wearing a blue boxer short only.
"There was a significant amount of blood on the bed where he was stabbed and on the walls inside the room. The body was conveyed to United Bulawayo Hospitals for post-mortem," the memo read.
Bulawayo acting police spokesperson Assistant Inspector Nomalanga Msebele referred Southern Eye to National Police spokesperson Assistant Commissioner Paul Nyathi whose number was not reachable yesterday.
Follow us on Twitter @NewsDayZimbabwe
Related Topics