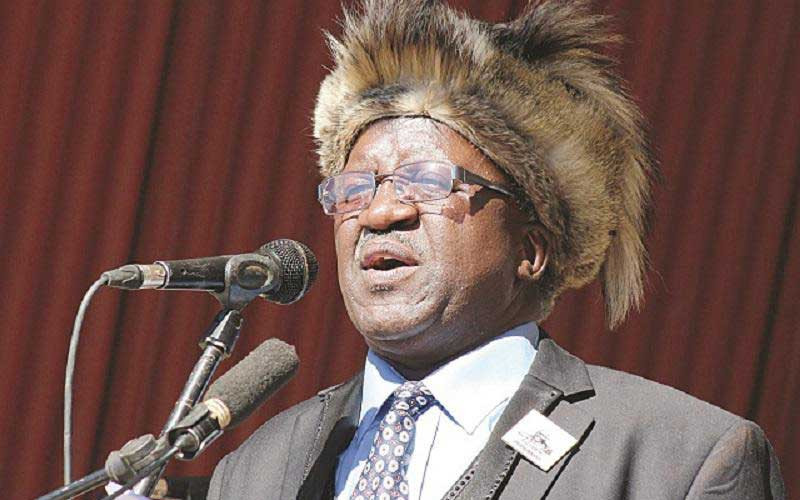 FORMER ZAPU secretary -general Strike Mkandla has challenged his expulsion from the party by the current leadership led by Sibangilizwe Nkomo.
This comes as factionalism grips one of the liberation movements founded by the late former Vice-President, Joshua Nkomo, Sibangilizwe's father.
Mkandla told Southern Eye that he was still struggling to make sense of the expulsion.
"A circular was released with five names, having mine on top, announcing that we have been expelled from Zapu. The main reason stated was that I undermined the party and disrespected leadership. Mthulisi Hanana, the current secretary-general also said the same about me," Mkandla said during a Press conference recently.
He said the expulsion might be a result of his failure to endorse the nomination of Nkomo as the party's 2023 presidential candidate.
"They alleged that the five, who all incidentally come from Matabeleland South province, held a meeting in Njube, Bulawayo and plotted against everyone in top-level leadership," Mnkandla said.
Other former executive members who were suspended include Matthew Sibanda, Ernest Ndlovu, Mildred Mkandla and Akim Nkala.
According to the ex-Zipra cadre, Zapu's constitution says if a member is to be expelled for any reason, they have to be alerted of their offence and go through a disciplinary hearing.
However, he insists that due process was not followed.
"If that was the case, I should have been taken to a disciplinary committee and a council of elders at the very least, but none of those things was done. I was not allowed to even deny or admit those allegations. All I heard was that I had been kicked out of Zapu," Mkandla said.
Mkandla is one of the most senior Zapu members who helped fund its revival after it pulled out of the 1997 Unity Accord with Zanu PF.
In 2010, he was called back by the party to help launch its manifesto. He was working for the United Nations (UN) at the time.
Hanana refused to comment.
Efforts to get a comment from party spokesperson Mso Ndlovu were fruitless.
Follow us on Twitter @NewsDayZimbabwe
Related Topics