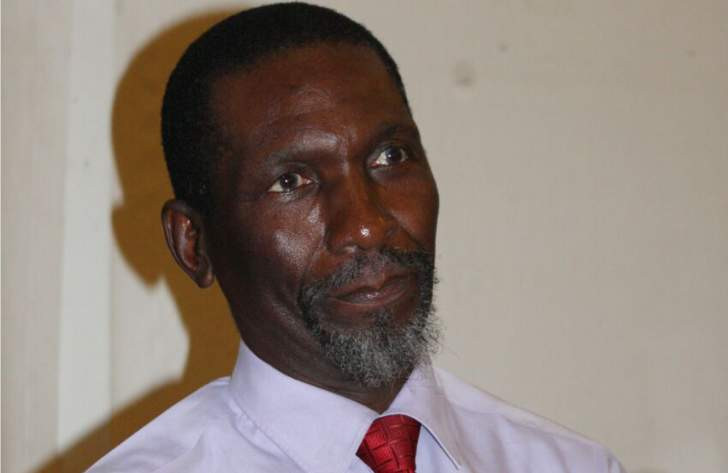 FORMER National Healing, Peace and Reconciliation minister in the Government of National Unity, Moses Mzila Ndlovu says Western countries must include the Gukurahundi issue as one of the reasons for the imposition of sanctions on Zimbabwe.
The emotive Gukurahundi attrocities of the 1980s affected the Matabeleland and Midlands provinces and had more than 20 000 unarmed civilians brutally killed by government forces.
Writing in his Freedom Alliance party's weekly newsletter released this week, Ndlovu said: "Sanctions are a raft of punitive measures imposed on rogue leaders/countries by those who claim to represent the best interests of the world population. It is further claimed that such powerful States have an unwritten mandate/obligation to police the world under a unipolar system presumably to protect powerless citizens against the predatory conduct of their leaders."
Ndlovu, who is Freedom Alliance party's deputy national leader continued: "At face value, sanctions are a legitimate way of forcing such rogues to comply with international norms and standards. The history of sanctions targeted or full blown, however, is littered with inherent contradictions due to their inconsistency and selective application by punishers who practise double standards as is the case with Zimbabwe where they evade the real issue that tore the country apart."
Ndlovu noted that the reasons for the imposition of targeted sanctions on Zimbabwe were varied, yet they excluded the most grievous, the most ignored episode of the massacre of the innocent and unarmed people of Matabeleland by Zanu PF from 1982 to 1987 with the clear intention of depopulating the region.
"Many of us have already observed over the years an extremely disturbing commercialisation of genocide commonly known as Gukurahundi, ironically with some of the merchants being sons and daughters of the victims. Concepts like reconciliation, healing, peace building, reburials and memorialisation continue to be recklessly used," Ndlovu said.
He insisted that countries that imposed sanctions on Zimbabwe, such as the United States and the United Kingdom, should reconsider their reasons for targeting of the ruling elite in Zimbabwe linked to corruption, electoral fraud and land seizures.
"They should reconstruct and shift the basis/justification for the sanctions to Gukurahundi if at all they are genuinely concerned about the world of silence over this genocide. This may resonate with the Southern Africa Development Community, African Union and the United Nations Universal Principles on the Protection of Human Life with some African countries leading the demand for justice over Gukurahundi.
"The European Union funded East African Community military operation that kicked off this week to deal with the Rwandan sponsored M23 in the Democratic Republic of Congo is an example of a co-operative approach to the resolution of a security concern by a relevant regional body," Ndlovu added, further noting that the Zimbabwean government has been blaming sanctions for poor economic performance.
Last month, President Emmerson Mnangagwa tasked chiefs to lead the process of finding lasting solutions to the emotive Gukurahundi issue.
Follow us on Twitter @NewsDayZimbabwe
Related Topics