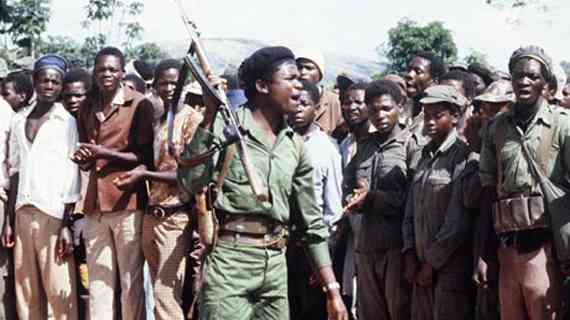 THE US$20 billion lawsuit by the Zimbabwe People's Revolutionary Army (Zipra), which is demanding its properties back, has divided the ex-freedom fighters.
Zipra was the Zimbabwe African People's Union (Zapu)'s military wing during the 1970s war of liberation and at independence in 1980 the former freedom fighters contributed money from their demobilisation payouts to buy properties which were later seized by government when Zapu and its former liberation wartime ally Zanu fell out with the former accused of sponsoring dissident insurgents.
Last month, Zipra filed a High Court application challenging the seizure of its 12 companies, a move which has divided opinion among former Zipra combatants in and outside government.
Recently, outspoken Zapu war veteran Tshinga Dube said the issue of Zipra properties was dividing the ex-combatants.
Dube said former Vice-President and Zanu PF vice-president Kembo Mohadi was assigned to lead the process to get back the properties.
"Some have even taken the government to court over the issue of properties. We do not know who sent them," Dube said.
"President (Emmerson) Mnangagwa has assigned Mohadi to lead the processes that will culminate in the return of the properties. Let's sort out ourselves first and speak with one voice before we can meet Mohadi."
Co-ordinator of the Zipra Liberation War Combatants Co-ordinating Committee Frederick Mutanda denied having taken the government to court, adding that their actions were not political.
"I just want to correct this; I haven't taken the government to court over the issue of Zipra properties. The case doesn't involve government. You know that Mohadi will never do anything to bring our properties back. This is not a political issue comrades. Mohadi or Dube cannot speak for us," Mutanda said.
He added: "We can no longer accept to be deceived by politicians, who have no regard for the 23 950 Zipra liberation war ex-combatants. It's totally unacceptable that the 23 950 Zipra liberation war ex-combatants continue to face relegation and ethnic subservience at the hands of our Zanla counterparts.
"It's an issue about properties belonging to the 23 950 Zipra liberation war combatants who contributed their allowances from the ceasefire period. No political leaders have had the courage to speak to government on the Zipra properties."
Mutanda said Dube could not speak on behalf of Mnangagwa on the issue of Zipra properties as he is not the presidential spokesperson.
In the High Court application, the committee (first applicant) and Mutanda (second applicant) cited Zanu PF-linked Chaminuka Estates, Broad Haven Construction Properties, reportedly owned by Zimbabwe's ambassador to the United Kingdom Colonel Christian Katsande, Better Brands Construction and the Environmental Management Agency as respondents.
Dozens of properties were listed including Nijo Produce, a prime piece of land in Borrowdale, Harare.
Twelve Zapu companies owned the properties seized at the height of the Gukurahundi civil strife that visited Matabeleland and Midlands provinces soon after the country's independence when Zipra and Zanu's Zimbabwe African National Liberation Army (Zanla) ex-combatants clashed at assembly points. Zapu was subsequently declared an outlaw in 1982 by the government of the day leading to the properties being seized.
In an opposing affidavit, Chaminuka Estates (second respondent)'s director Dickson Dzora argued that the applicant was a nonentity.
"It is described as a committee. It's not a person nor can be, given the rendition of its standing. Applicant has no valid standing at law. It's not an association or a grouping which can sue its own name," he said.
Related Topics