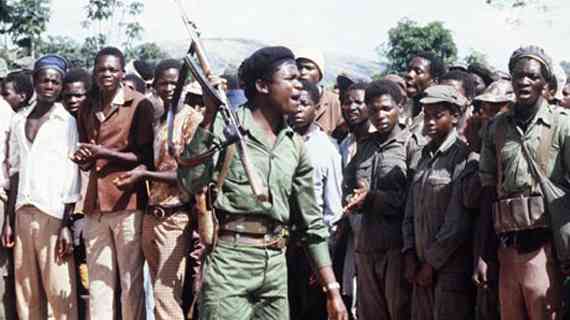 THE Zimbabwe People's Revolutionary Army (Zipra) veterans association has acquired a 3 612-square metre stand from the Bulawayo City Council (BCC) to build infrastructure that includes offices.
The infrastructure is meant to empower the Zipra war veterans through income-generating projects.
Zipra Veterans Association secretary-general Petros Sibanda confirmed the issue yesterday, saying the ground-breaking ceremony for the project was conducted on Saturday last week.
Sibanda said Zipra members, Zapu cadres and some local business advisors held a ground-breaking ceremony for the unveiling of its stand for offices in Bulawayo's Lobengula West suburb, near Konron shopping centre.
"The stand measures 3 612 square metres (118m×86m×84m) in size. We got it from BCC. It will accommodate our offices; in fact, we want to build infrastructure which will assist in the empowerment of war veterans and their families through income-generating projects," Sibanda said.
Indications were that some of the buildings to be constructed on the piece of land are offices, a community hall, social club, recreation centre and other income-generating activities structures.
Sibanda said the idea was mooted a long time ago, adding that the first proposed site was opposite Amakhosi Cultural Centre in Makokoba, which was later taken by a company which constructed a filling station.
The project will also include offices for its affiliates — Zipra Trust, Maqawe Trust, Mafela Trust and its mother party Zapu.
"The women and youths have also been considered for their empowerment in their clubs and party activities. Zipra cadres were foot soldiers for Zapu during the liberation struggle," member of the association Mandla Khanye said. "The sons and daughters of Zipra/Zapu cadres are most welcome to take-over when the old horses retire."
The development comes as Zipra is fighting the government over properties that were confiscated soon after independence at the height of civil strife in Matabeleland and Midlands provinces that became known as Gukurahundi.
Follow Silas on Twitter @silasnkala
Related Topics