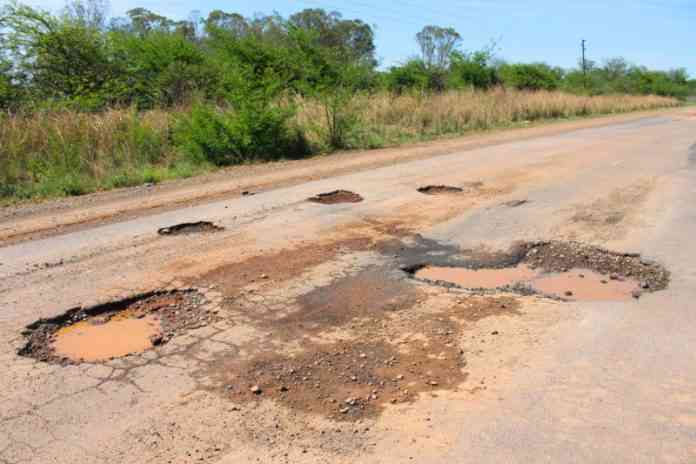 BY VARAIDZO MUDEWAIRI/ TAFADZWA KACHIKO
HARARE Metropolitan provincial secretary Tafadzwa Muguti has said the capital city's roads are no longer safe to drive on.
Speaking during a tour of Satewave Technologies premises in Chisipite yesterday, Muguti said: "We want to move away from physical policing in the province; for example, we want to have cameras especially at traffic intersections where many people are losing their lives because people in Harare are driving like mad people. On major highways, we want to have cameras so that the police can be able to stop criminals. We want a pilot command centre so that police can call or radio to report crime. It helps in that people driving during peak hours know there is a camera watching them."
He said Harare roads were dangerous because drivers did not obey rules, hence the need for technology.
On revenue collection by local authorities, Muguti said: "We have engaged Satewave Technologies to solve the problems. The technology will assist to clear illegal billboards."
Satewave Technologies chief executive officer Zhao Zhongguo said use of CCTVs on the roads would result in smart road technologies.
Meanwhile, the cash-strapped Harare City Council (HCC) has approached the Reserve Bank of Zimbabwe (RBZ) seeking a US$30 million bailout to fund a long list of projects including roads, water and sewage services, NewsDay is reliably informed.
Information at hand suggests that the 2022 projects in question were initially meant to be financed by devolution funds, but there were no disbursements from Treasury, forcing HCC to explore other alternatives.
The bid, however, flopped after the central bank said the city should be able to raise its own revenues.
Sources at HCC said 19 projects costing US$29,4 million had been planned, including water and sewage treatment works.
Acting town clerk Mabhena Moyo confirmed the development although he downplayed the request for funding from the RBZ, only classifying it as an informal and a general inquiry.
"We have not made any proposals, we just had a general discussion," Moyo said.
RBZ governor John Mangudya said: "While our doors are very open to everyone, we are not Treasury and, therefore, don't make any budget allocations to anyone. If they have their local currency, and they want to get United States dollars from the auction floor, we would be glad to assist. Right now I can confirm there is lots of foreign currency available and we have no backlog."
Last week, HCC presented a $213 billion budget for 2023.
Related Topics