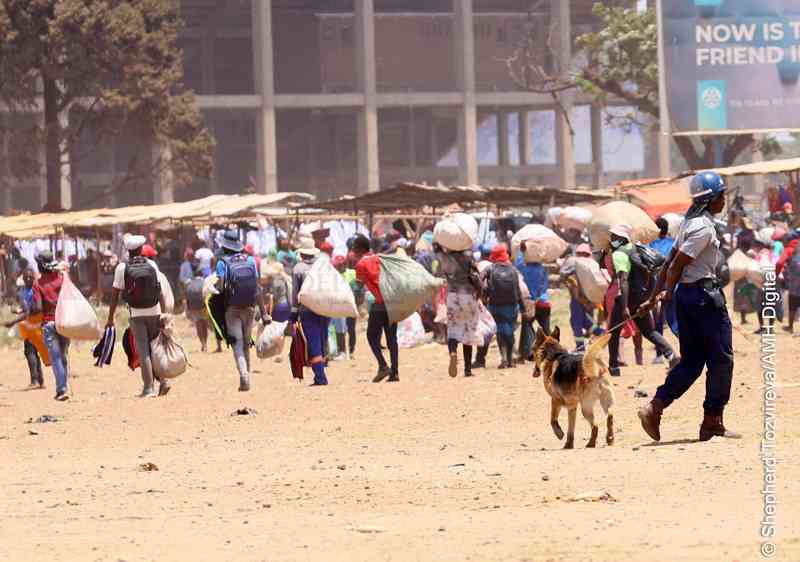 TEN Citizens Coalition for Change (CCC) Mbare informal traders have been granted free bail in a case they are facing fraud charges.
They were arrested on November 2 for illegally allocating vending bays for a fee at Mbare's Mupedzanhamo market.
The 10 activists were being represented by Jeremiah Bamu being instructed by Zimbabwe Human Rights NGO Forum.
Allegations are that police received complaints from Zanu PF members alleging that the 10 were claiming to be owners of the vending space in Mbare.
They were granted free bail at the magistrates court yesterday over lack of evidence to justify their continued detention.
In a statement, the NGO Forum said: "The 10 deny the charges and stated that all vending spaces in Mbare are controlled by Zanu PF space barons who do not in any circumstances allow any CCC member to sell on those spaces."
Recently, CCC and Zanu PF youths clashed over control of vending stalls outside Mupedzanhamo flea market.
Vendors have in the past raised concern over the Mupedzanhamo flea market which has been mired in political contestations, resulting in its indefinite closure, forcing vendors to sell their wares on sidewalks in the area.
In 2015, Zanu PF activists blocked the ground-breaking ceremony for the construction of an Asia-funded US$40 million state-of-the-art mall opposite the flea market saying they were not informed about the project.
The project was expected to provide 5 000 flea market stalls, 67 small shops, supermarkets, a secure parking area, an eating area, a commercial centre with banks, office space and sports facilities.
Follow us on Twitter @NewsDayZimbabwe
Related Topics