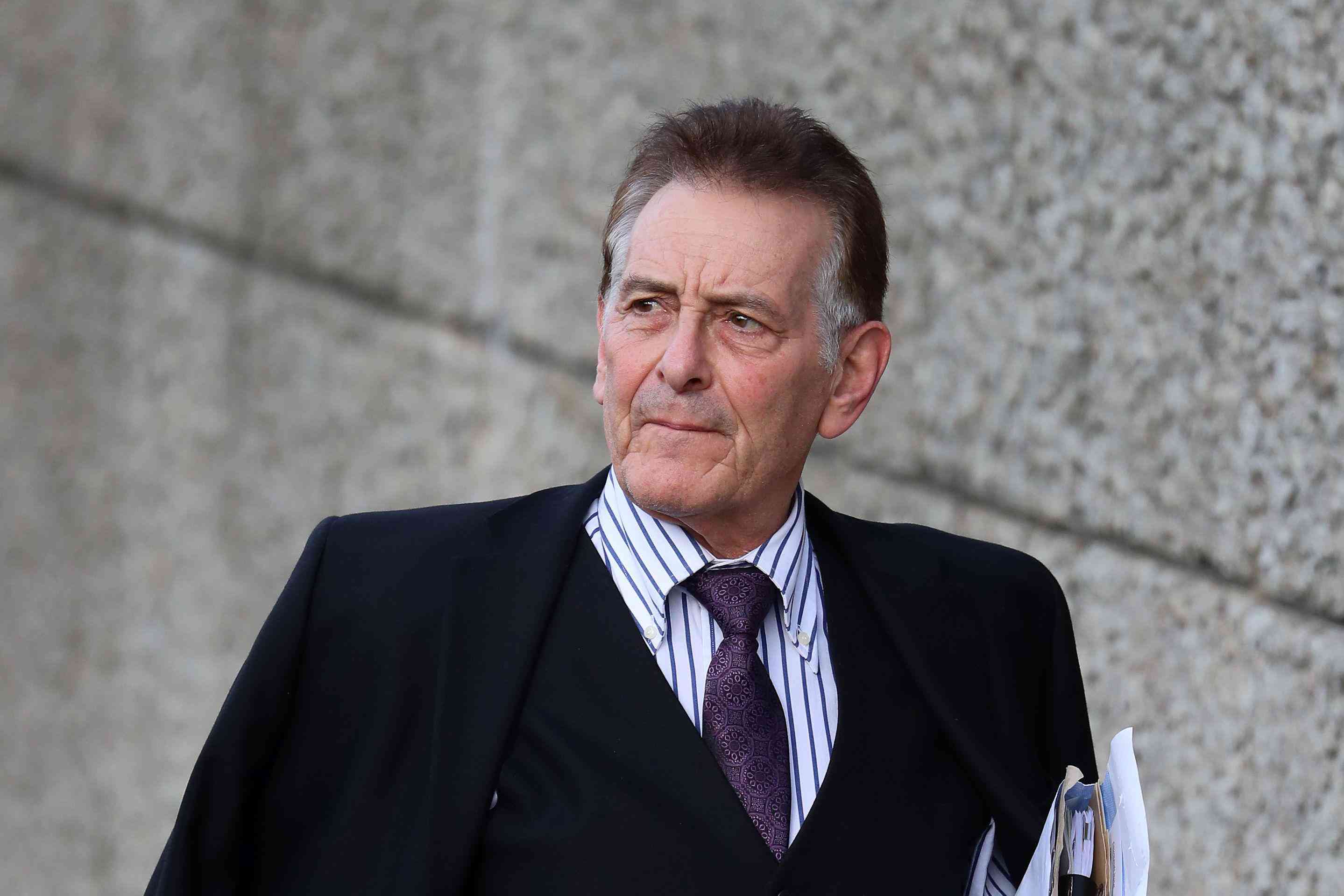 HWANGE Colliery Company Limited (HCCL)'s second-biggest shareholder Nicholas Van Hoogstraten has claimed that some of the mining firm's reserves have been sold for a song to foreign investors during the four years the entity has been under reconstruction.
Breaking his silence after Justice minister Ziyambi Ziyambi's August 10, 2022, Government Gazette indicating that HCCL was placed again under reconstruction order despite a Supreme Court ruling terminating the same, Van Hoogstraten told this publication that "no proper information has been provided to shareholders, at any time, in the past four years".
In August this year, an appeal by Ziyambi at the Supreme Court seeking approval to impose a Reconstruction Order on HCCL was dismissed with costs. However, no sooner had Supreme Court deputy Chief Justice Elizabeth Gwaunza handed down the judgment, than Ziyambi, through a Government Gazette, published on August 10, 2022, placed HCCL under reconstruction superintended by administrator Munashe Shava.
HCCL, which is now saddled with humongous debt stocks running into millions of dollars after decades of mismanagement, used to be a key economic driver at its prime.
Responding to a set of questions posed by the Zimbabwe Independent recently, Van Hoogstraten said no proper information has been provided to shareholders, at any time, in the past four years.
"I only discovered recently that some of the more valuable reserves have been 'sold' to outsiders for utterly impossible peanut amounts," Van Hoogstraten said.
HCCL, a company holding one of the largest coal reserves in Africa, has resources strewn over 22 000 hectares.
The business tycoon, whose "just over 30%" shareholding in HCCL is under an investment vehicle called Messina Investments, indicated that the disposal of the company's reserves was happening at a time coal prices on the international market were firming.
This could be prejudicing to shareholders.
"Our resources are still being plundered by a number of 'contract miners', and other parties, none of whom have made any investment whatsoever. Also, there is no proper control or monitoring, on the ground, of what is actually happening.
"The only persons who have received any benefit are those corrupt and incompetent persons, on both sides, who have been responsible for 'operations' at our mine. Coal, especially thermal coal, has become a much more valuable and sought-after commodity in the last two years — also a major export earner — so where is the money?" the businessman, who holds shareholding in a number of companies across Zimbabwe's economic spectrum, told the Independent.
Although Ziyambi in his court papers has said that the coal miner's debt stock stood at US$220 million, Van Hoogstraten dismissed the quantum of the obligations, which he said cannot "possibly" be denominated in the greenback.
"I have no actual knowledge of this debt which cannot possibly be in United States dollars. Also, how could 'shareholders' have any input here when, for many years, their interests have been disregarded by those mismanaging the company?
"Shareholders have received no reports whatsoever," Van Hoogstraten said, indicating that, "we have taken legal advice", to oppose Ziyambi's bid to maintain HCCL under reconstruction.
In a bid to restore HCCL to its former glory, the business tycoon chronicled how, in 2016, he engaged the government to buy its "just under" 37% stake.
However, Van Hoogstraten claimed, his proposed transaction was met with resistance, with the government instead proposing to buy him out of the business.
At that time, Van Hoogstraten had warned that the government had no capacity to buy him out because it neither had the "capability nor the money".
"We last had high-level (ministerial) meetings on this about six years ago when after several months of discussions, I offered US$$1,25 per share (against a stock market price of around 80/90 cents).
"This was on the basis that I would pay cash and give the government the option to buy the shares back, at the same price after five years by which time we would have restored Hwange to its former glory," Van Hoogstraten told the Independent.
He added that his proposal to the government at that time was not driven by motives to "make money".
"The reason why I made the offer conditional on the buyback was that the government shares were originally gifted to the 'people of Zimbabwe' and my intention was not to make any money for myself from a gift that I, with Anglo-American and other shareholders, was party to in the first place. This may seem strange to you and others, but it is the way I have always regarded and treated most of my assets in Zimbabwe," Van Hoogstraten explained.
A fortnight ago, questions posed to Mines and Mining Development deputy minister Polite Kambamura seeking to understand why the government were pinning its hopes on turning around the fortunes of HCCL drew blanks. He referred the questions to Ziyambi.
"Operations under reconstruction are under the Ministry of Justice. You can follow up with the Ministry of Justice," Kambamura told the Independent on October 5.
Ziyambi did not respond to questions, although he had read them, as evidenced by the blue double ticks on WhatsApp.
At its prime, HCCL used to produce 500 000 tonnes of coal every month.
The company boasts of a staff complement of 1 654 permanent employees. Leveraging solid value chain linkages, HCCL used to produce adequate coal requirements for iron ore processing firm Ziscosteel, which in turn supported downstream industries in Zimbabwe's then stable economy.
Related Topics