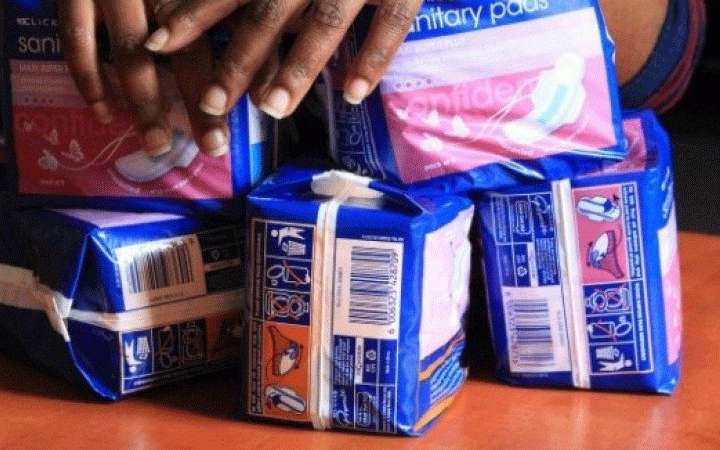 GOVERNMENT has been urged to implement its promises to provide free sanitary wear at schools as it is affecting the education of vulnerable girls.
Speaking at the side-lines of a pre-budget meeting for the education sector attended by Members of Parliament (MPs) and the Amalgamated Rural Teachers Union of Zimbabwe (Artuz), legislators drawn from the Parliamentary Portfolio Committee on Higher Education said the girl child needs support.
Committee chairperson Lindiwe Maphosa said most girls cannot afford sanitary pads, hence the need for budgetary support.
"There was a suggestion that if we can at least fund companies that are locally producing sanitary wear so that they produce in bulk, they will then subsidise the government. By doing so, more girls will get free sanitary wear and attend school," Maphosa said.
Mabvuku-Tafara MP James Chidakwa said government must actually allocate US$16 per year for each girl child so that it goes towards sanitary pads.
Hurungwe North MP Ability Gandawa said: "As we approach the budgeting season for the 2023 national budget, there is need for an allocation towards sanitary wear."
The 2022 national budget allocated $1, 23 billion (US$6, 6 million at the parallel rate) for the provision of sanitary wear for girls with an intention to cover at least 80% of rural girls.
Latest reports say 72% of girls in rural areas do not use commercial sanitary wear. However, they resort to unhygienic means. At the same time, 62% of girls miss school every month while menstruating.
Meanwhile, Sanitary Aid Zimbabwe Trust has urged government to end menstrual poverty amongst marginalised women and girls.
Sanitary Aid Zimbawe Trust executive director Theresa Nyava-Machadu said government should make menstrual health a priority.
"We call on authorities to prioritise menstrual health and hygiene management by putting more action and investment into it, as doing nothing is detrimental to the future of girls and women. In the same manner that government is planning to allocate agricultural inputs to all households as well as food aid to alleviate food poverty, it should also allocate menstrual products to women from underprivileged households across the country to alleviate menstrual poverty," she said.
Nyava-Machadu urged legislators to enact laws that make it a legal obligation for the country to provide menstrual products for free to underprivileged women and girls.
"Menstrual products are now luxuries which they cannot afford at all, and in trying to manage the flow of blood when menstruating, they have resorted to cow dung, pieces of rags, newspapers and other unsafe and unhealthy means which expose them to health risks such as urinary and reproductive tract infections, cervical cancer, or even infertility."
She said that many girls are also missing school due to lack of proper menstrual products and pain management, which affects their rights to education.
The Zimbabwe Formative Research on Menstrual Hygiene Management (2019) revealed that lack of sanitary ware was a major reason for missing school in rural areas constituting 32,5%, and 8,9% in urban areas.
Related Topics