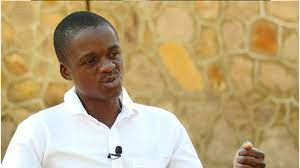 BY PATRICIA SIBANDA
BULAWAYO residents have petitioned the Local Government ministry to reverse a directive by the Bulawayo City Council (BCC) demanding top-ups fees in United States dollars for housing stands they bought as far back as 2016.
It was established that the local authority is demanding as much as US$6000, depending on the size of the housing stand, as top up while issuing threats to repossess the same over failure to pay the fees.
In December 2018, council approved the sale of housing stands in US dollars, a move widely rejected by residents as anti-pro poor.
Four years later, the BCC says beneficiaries have to settle some unknown outstanding fees in US dollars, forcing the Bulawayo Progressive Residents Association (BPRA) to turn to the ministry for help.
BPRA secretary for administration Thembelani Dube said they were left with no option but to write to the ministry.
"We had also asked BCC to explain to us what they had done with the money that was deposited to them when they bought the stands in 2016," Dube said.
"There is nothing that council has done to develop the stands in Magwegwe West and Ntemba in Pumula among other areas yet they are asking residents to fork out varying amounts of up to US$6 000 as a top up."
The Local Government ministry has not responded to their appeal, Dube said.
"We are still waiting for the Local Government ministry to respond so that maybe the city council will stop swindling money from the residents. BCC is not being transparent to people and is committing fraud," he said.
Bulawayo Deputy Mayor Mlandu Ncube could not be drawn to comment on the matter.
"I cannot comment on that because the council and beneficiaries are still engaged in meetings concerning that issue," Ncube said.
Bulawayo has a housing waiting list topping over 100 000, according to council, with less than 30 000 housing stands availed in the past decade despite a growing number of people in need of houses.
Council once sought a partnership deal with the Local Government ministry for the construction of residential flats at the sprawling Cowdray Park and Emganwini high density suburbs to ease the city's housing backlog.
The project failed to take off.
Related Topics