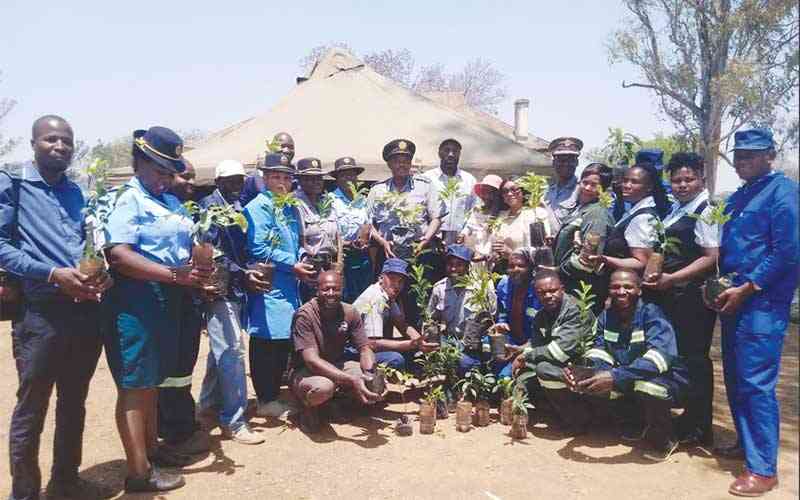 BULAWAYO-BASED environmental conservationist and national tree ambassador Never Bonde has donated 130 fruit trees to the Bulawayo police as part of efforts to promote reforestation.
Bonde, who is also director with green movement social group Isandla Esihle, handed over the donation to Assistant Commissioner Marshall Dube at the police-owned Springs Farm. Bonde said the trees would cover one hectare of land.
"We are donating trees that will cover one hectare, so we will plant 130 trees in the field. We founded the organisation in 2016. The fruit trees include peaches, mangoes, guava, lemon, mazhanje among others," Bonde said.
"It is expensive to buy mango or orange juice nowadays. These fruits are being reared there so that it becomes easy for the people to make their own juice and avoid wasting money. They can also sell the fruits and make money as well," he said.
Dube commended the work done by Isandla Esinhle.
"The move made by Isandla Esinhle is really commendable. As police, we shall call upon other stakeholders to support such initiativesand play a positive part in the efforts to contain the effects of global warming," Dube said.
Related Topics