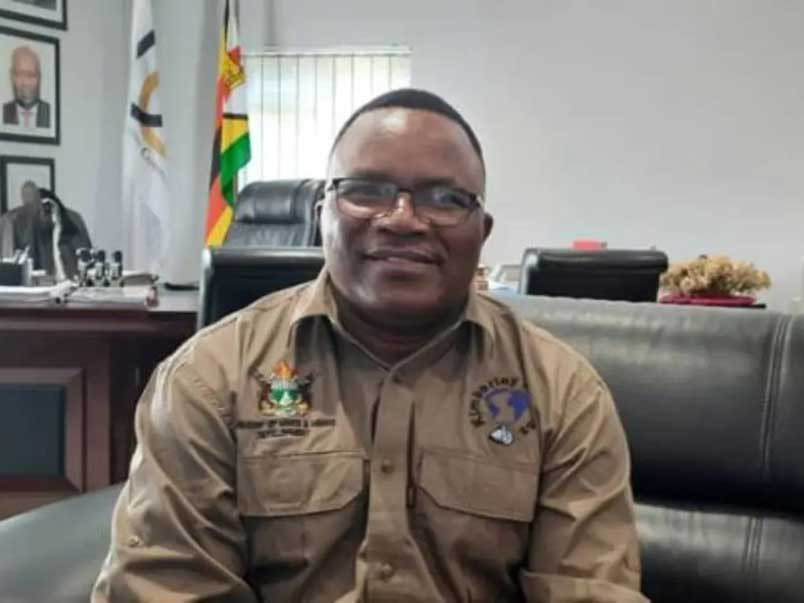 A ZIMBABWE Consolidated Diamond Company (ZCDC) bank account was garnished ZW$490 million by authorities over delays in settling tax and pension-related payments owed to the National Social Security Authority (Nssa) at a crucial phase when the state-run mining firm is emerging from a loss-making streak stretching for years.
The garnished money, amounting to US$780 000 at the official exchange rate of US$1:ZW$628, was recovered by the Zimbabwe Revenue Authority (Zimra) and National Social Security Authority (NSSA).
Outstanding tax-related and pension payments covered the period from January to October 2022 during which time ZCDC has not been marketing its produce.
Of that amount, Zimra garnished ZW$466 million (US$732 000) and Nssa recovered ZW$24 million (US$38 000) from the state's sole miner of the precious stones.
Established in 2016, ZCDC, an amalgamation of companies shut down for understating earnings, has consistently been posting losses, but is now emerging from the woods having posted a US$26,35 million profit in the first half of 2021 from the sale of a substantial amount of gems.
A forensic audit commissioned in 2019, but which has not been disclosed, potentially casts light on the factors explaining why the state enterprise was routinely posting losses since its formation six years ago. During its formative years ZCDC, despite recording losses, frequently survived on government-extended capital expenditure bail-out packages.
ZCDC chief executive officer Mark Mabhudhu confirmed to the Independent this week during a wide-ranging interview that the mining firm's account was garnished by Zimra and Nssa but was bullish the firm would post a profit this year once it starts marketing its stones.
A diamond miner with vast experience, Mabhudhu was re-appointed to steer the company, having left it in 2016 under unclear circumstances.
Mabhudhu, who spoke to the Independent in the presence of the company's financial director Charles Gobvu, said such situations happen usually when a company does not have sufficient cash flows.
"When you do not get sufficient cash flows regularly coming in, you are bound to have some of your creditors complaining about late payments. There are times when they are under pressure when they say you have taken too long to honour your obligations. In the case of Zimra they put a garnish order.
"Such organisations (Zimra and Nssa) are mandated to do so. In the case of Zimra, about ZW$466 million was owing remember we made a profit last year so there is a tax component that has to be paid. Zimra has been very understanding and patient. For Nssa, it was about ZW$24 million that was garnished," Mabhudhu said.
Responding to questions posed by the Independent around circumstances that led to Zimra and Nssa placing garnish orders on ZCDC, both entities declined to comment citing the need to adhere to "client confidentiality".
In the case of Nssa, the entity noted in emailed responses: "Regretfully we are unable to comment on issues to do with our clients due to dictates of the Nssa Act."
Zimra highlighted the same, noting that the matter had spilled into the courts in a bid to recover its dues from ZCDC.
"The inquiry is noted. However, given the secrecy provisions in the Statutes (Section 34A of the Revenue Authority Act and Section 210 of the Customs and Excise Act), the authority is not at liberty to divulge client specific information to the public. Suffice to say the matter is still sub judice until Zimra concludes its enquiries and if the matter is prosecuted after which the information will automatically enter the public domain through the courts. Even then, the authority's response will remain governed by the statutes," the taxman responded to the Independent via email.
ZCDC, Mabhudhu said, was however getting facilities from various financial institutions to support production but not to service debt obligations.
"When you approach a bank and you want a facility, they give you operating or capital expenditure to support production and not pay tax. They give you money so that you can produce more. The moment you say you want to pay tax, they will say no, we want to finance production. For the past seven months we have not been selling but our production has been good. Zimra is aware of that. One of their questions is, where are you getting the money? Our answer is that we have been getting support from different stakeholders. The banks insist that they prioritise production (and not settling tax)," he emphasised.
Mabhudhu, who could not be drawn to disclose the key findings of the 2019 forensic audit report which covers the period when ZCDC suffered a spate of robberies resulting in the loss of gems, said the firm was now well geared to transform the entity into a world-class diamond producing firm. Central government instituted the forensic audit to gain insight into the financial and operational affairs of the loss-making entity four years ago.
"Let sleeping dogs lie. This was an audit report for 2016 to 2019. It is really old information. The company was making losses all the way to 2020. Getting into 2021, it's a completely different story. We do not want to dwell on the past. It is like opening old wounds.
"We have buried the past, we are looking into the future. We are convinced that what we have changed is what we should have done from the onset. We have completely obliterated the old system, which is one of the issues the forensic audit covered," Mabhudhu told the Independent.
ZCDC, Mabhudhu said, was working "round the clock" to get government "approvals" so that the diamond producer through the Minerals Marketing Corporation (MMCZ) could sell its gems to lucrative markets.
"Every year we develop a sales and marketing calendar. If you miss the point of sticking to the calendar your cash flows are affected. Selling diamonds is not an easy thing. You have to scan the market. By the end of this month, we should be able to know when the approvals are ready.
"The best markets are out there, not here. But we sell our stuff here. We have been investigating ways and means of penetrating the global market. This has taken us some time. We have very good production stocks. We have been pushing to get final approval to do sales as we should be doing. Things will certainly take a good shape," Mabhudhu added.
ZCDC was established through a merger of DTZ-OZGEO, Marange Resources, Chosen Diamonds, Diamond Mining Company, Mbada Diamonds and Gye Nyame when the entities licences were revoked for running opaque operations at the time of former president Robert Mugabe.
Zimbabwe, which is the current vice chair of the Kimberley Process Certification Scheme (KPCS) will assume leadership of the grouping next year.
The KPCS is a grouping of diamond producing countries whose mandate is to stem the flow of conflict gems globally.
Related Topics