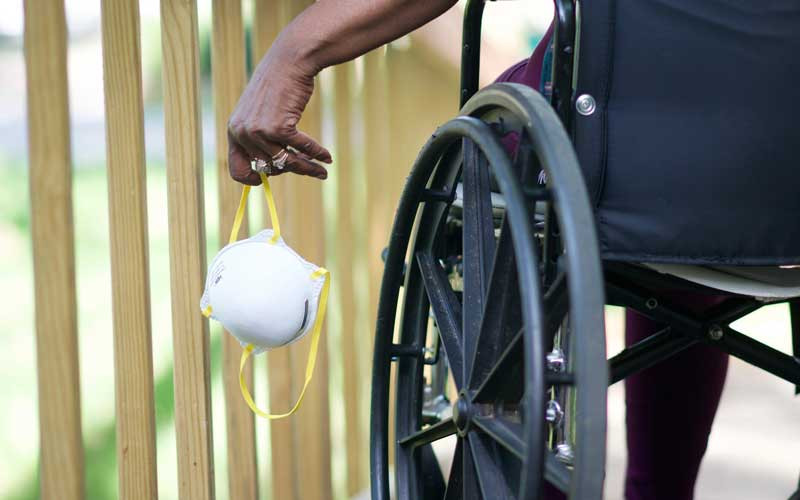 DISABILITY development consultants have bemoaned lack of inclusivity in electoral processes for persons with disabilities (PWDs) .
This comes at a time when persons with disabilities have struggled to fit in social and political structures despite the United Nations Convention on the Rights of Persons with Disability underscoring that it was an equal right of persons with disability to participate in political life. However, in most African countries, implementation is made with a lot of barriers and PWDs are often unable to participate.
Speaking during a Twitter discussion by Project Vote 263 to unpack the barriers that hinder the effective participation of PWDs in electoral processes, the consultants said challenges could be categorised into groups, namely lack of education, financial resources, stigma and inaccessible or fiscal structure.
Youth Development worker Diana Harahwa said the issue of ineffective participation of PWDs emanated from the society's education system that was not inclusive.
"The Zimbabwe Electoral Commission (Zec) offices are not user-friendly and, in this regard, we mean wheelchair friendly. When you get there, there is no sign language interpretation," Harahwa said.
"Their resources are not in Braille, so you already have three barriers. So, I want you to know that persons with disabilities are expensive. Their life is expensive. Their needs are double, triple, sometimes four times more than the ones of our counterparts who are able-bodied."
She said on top of the economic challenges, there was also an issue of discouragement from able-bodied persons, yet voting and participating in elections was a civic right.
"The social and economic rights are making this whole process difficult for persons with disabilities to go and register to vote. There is apathy around persons with disabilities trying to vote," she added.
"So, the Constitution does not say if you are able-bodied, you're only allowed to vote or if you are disabled you are only allowed to vote. It gives everyone a chance."
Harahwa bemoaned the issue of consistency and transparency around social grants meant to help PWDs in their aspirations to participate in electoral processes.
Another disability development consultant, Tsepang Nare, said challenges were centred on communication, with the deaf community being greatly disadvantaged.
"There is a lack of assistive mobility and assistive devices and taking a look at the rural areas, the greater population of persons with disabilities is resident there. On the issue of assistive mobility devices, how do they move from point A to point B to register to vote?" Nare queried.
He also noted that another barrier was centred on the legislative framework, which he said was not favourable to PWDs, resulting in targeted voter registration.
Member of Parliament and a representative of PWDs, Senator Nasper Manyau said participatory fees in electoral processes were a barrier.
"There have to make sure the fees are discarded especially for PWDs as employment is scarce in the country. Persons with disabilities should also be included in election decisions," Manyau said.
Related Topics