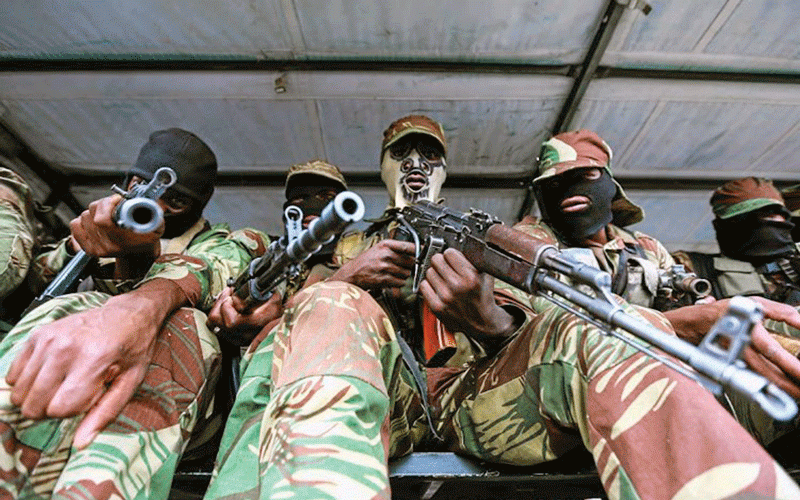 THE Zimbabwean military is in Mashonaland Central province for a routine training exercise as part of efforts by the Zimbabwe Defence Forces (ZDF) to protect national security and interests.
In e-mailed responses to questions posed by the Zimbabwe Independent, the ZDF concerned that it had notified stakeholders in Mashonaland Central ahead of the training exercise and was committed to protecting everything inside the country.
ZDF, the statement further read, was well positioned to defend the country.
"All government ministries, the provincial leadership, traditional leaders and all stakeholders in Mashonaland Central province were engaged during the planning stages of the exercise.
"At the commencement of the exercise, the whole nation was then informed through a press release issued on September 23 2022," ZDF said.
The ZDF said it was resolute in protecting, "everything within the boundaries of Zimbabwe".
"The constitution of Zimbabwe Amendment (No.20) Act 2013 Section 212 provides that, the function of the Defence Forces is to protect Zimbabwe, its people, its national security and interests and its territorial integrity. What is implied in the constitution is that the ZDF must protect everything within the boundaries of Zimbabwe'," the ZDF said.
As part of its adventures in Mashonaland Central, ZDF noted that it was collaborating with all state security agencies charged with the constitutional duty of protecting the country's territory.
"The defence and security of our nation is not the preserve of the ZDF alone but en- compasses the role played by other security agencies.
"Therefore, the act of defending the country's territorial integrity naturally re- quires the highest level of coordination be- tween all the defence and security agencies which is achieved through joint training activities such as the training exercise currently underway in Mashonaland Central province," the ZDF added
Last month, the ZDF announced that it was embarking on a month-long training exercise in Mashonaland Central, which would culminate in the movement of a sizeable number of troops and military vehicles from Harare into the area.
The troops are being deployed to six districts, namely Bindura, Mbire, Muzarabani, Rushinga, Mt Darwin and Shamva.
The training exercise, which comes after ZDF conducted routine military drills in Masvingo last year, is set to end on October 21 as the army gears to "sharpen and perfect its operational skills so as to enhance the Zimbabwe Defence Force's capability to fulfill its mandate".
Related Topics