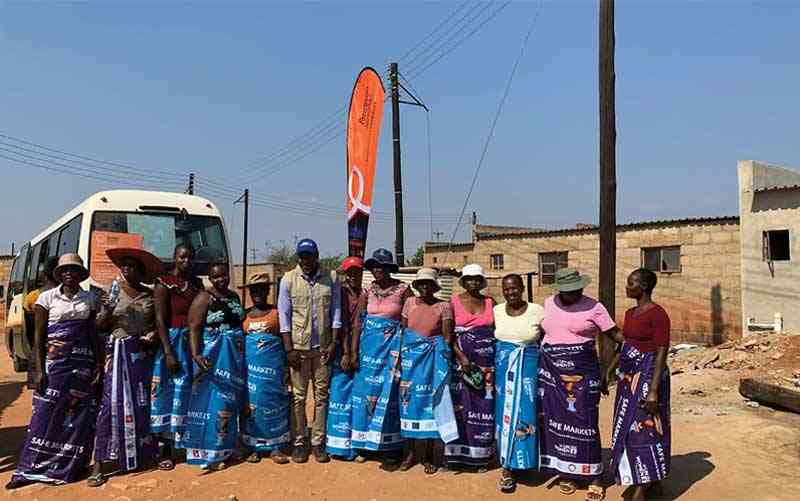 Sixty-two women in Umzingwane district, Matabeleland South province are set to benefit from a "safe market" that will be constructed at Habane business centre by UN Women in partnership with Spotlight Initiative and Katswe Sistahood.
This was revealed yesterday during a campaign against sexual abuse and gender based-violence (GBV) in the district organised by the three organisations.
The Umzingwane safe market will be the second in the country under the UN Women's global initiative for safe cities and safe public spaces for women.
The first safe market at Overspill in Epworth outside Harare, is already operational. It accommodates 96 female informal traders.
Katswe Sistahood programmes manager Debra Mwase said the project would be funded by the European Union.
Mwase said it would empower women to realise their full capacity to thrive economically.
"Construction of the safe market will commence next month and is expected to be complete by December this year. When markets are safe from violence, they enable women to participate in the local economy and contribute to national development," Mwase said.
"Safe markets give women an opportunity to work to their capacity. Safe markets create a conducive environment for women and protect them from possible violence such as theft of their wares. The safe markets have children's play centres, storage rooms, water and ablution facilities that enable women to work at the market with minimum challenges. We hope to set up similar safe markets throughout the country."
Women bemoaned violation of their rights by illegal gold panners who constitute a significant number of men in Umzingwane.
Umzingwane ward 16 councillor Patson Sibanda urged women to report GBV to the police.
"Times have changed, and the world has evolved. There are some things that we used to do while violating women's rights and this was normalised," said Sibanda.
"We have to take heed to the call to end all forms of violence against women, children or other vulnerable groups in our communities. Culture cannot be used as a defence for violation of other people's rights. Culture advocates for peace to prevail in communities, therefore, all forms of violation of human rights are against culture."
Related Topics