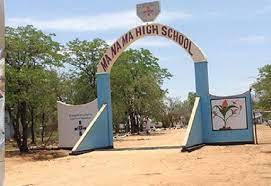 Manama, under Gwanda Rural District Council (RDC) in Matabeleland South is set to get rural service centre status if its plans are approved by the Local Government ministry.
Gwanda RDC applied for rural service centre status for Manama to curb rural to urban migration.
Gwanda RDC chief executive officer Ranganai Sibanda told Southern Eye that their application was sent to government last year and they were awaiting its approval.
"We already have quotations, plans and the layout for Manama Rural Service Centre and are waiting for their approval. A budget of US$15,5 million has already been done, and this budget will cater for servicing of the sewer area. Zinwa will provide water services," Sibanda said.
"We discovered that people who live far away from the city need to be provided with services. As a way to curb rural to urban migration, we came up with the plan for Manama Rural Service Centre. The centre will have commercial, residential and low-density stands."
Sibanda also indicated that other rural service centres in the pipeline include Ntepe and Magwe, a development which is in line with government's National Development Strategy 1.
Local Government, Rural and Urban Development minister July Moyo, however, said he was not sure about the status that was applied for.
"I am not sure whether they applied for business centre status, rural centre or growth point. I think their intention is to urbanise because I know that Manama is a rural set-up," Moyo said.
Related Topics