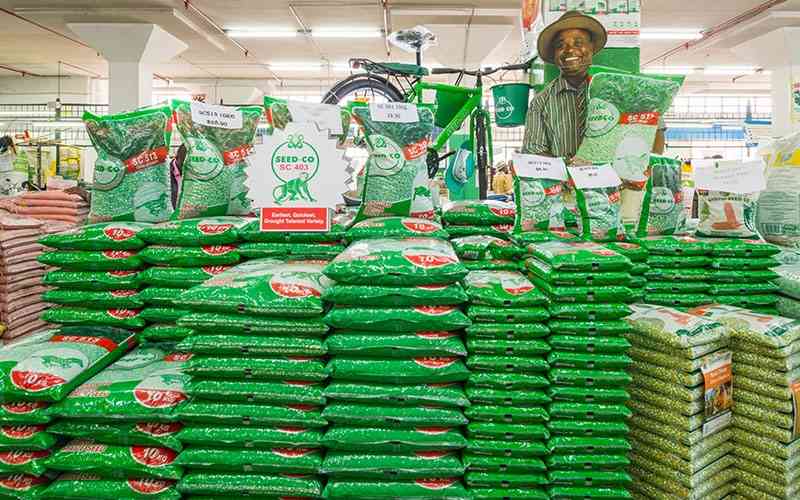 MIDLANDS farmers say they are grappling with high costs of production as inputs prices soar ahead of the 2022/23 summer planting season.
Zimbabwe Farmers Union (ZFU) president Abdul Nyathi said: "We are worried that prices of farming inputs remain on the high side as we face the summer season.
"We are engaging government so that the issue can be addressed, and this is for the betterment of farmers and the agriculture industry in general."
A random survey conducted by Southern Eye in Gweru revealed that the price of a 10kg bag of maize seed ranges from US$30 to US$40 depending on the variety and brand.
Figures from the Zimbabwe National Statistics Agency show that the annual inflation rate last month dropped to 106,3% from a high of 285% in July.
But the Food and Agriculture Organisation last week adjudged Zimbabwe as the worst country in the world in terms of food inflation. A World Bank report also said that prices of basic commodities and food in Zimbabwe were very high.
Meanwhile, Lands and Agriculture minister Anxious Masuka said disease-induced livestock deaths had dropped by 50% owing to the tick grease programme.
Masuka said this while addressing farmers at the just-ended Zimbabwe Farmers Union 82nd congress in Gweru. The most common livestock diseases in Zimbabwe include theileriosis, babesiosis, anaplasmosis and heartwater.
The Lands and Agriculture minister said the country's dairy sector grew by 17% this year compared to last year.
Related Topics