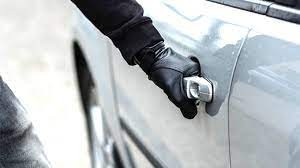 A 47-YEAR-OLD man from Pumula East lost his car to robbers while chatting with his girlfriend.
The man fled while naked and hid in a trench.
"Police in Bulawayo are investigating a case of carjacking which occurred in Nkulumane," Bulawayo police spokesperson Inspector Abednico Ncube said.
"On September 22, 2022, around 6:45pm, the complainant, a male adult aged 47 of Pumula East parked his silver Honda Fit, on an unnamed tarred road in Nkulumane 12 Old Mutual new stands while chatting with his girlfriend aged 34 of Nkulumane 12,'' Ncube said.
He said while the two were chatting, two suspects approached them and smashed the driver's side window with a stone.
"They ordered the complainant to come out of the vehicle threatening to kill him. As the complainant opened the driver's door, his girlfriend opened the passenger door and ran away. He was forced to lie down, they stripped him and assaulted him,'' Ncube said.
The victim escaped and hid in a nearby bush but the suspects drove away in his car.
"He reported to the police and then called his friend to bring some clothes. Police later recovered the vehicle dumped at an open space between Nkulumane complex and Pumula East.
"Number plates had been dismantled but (the victim's wallet, cards and licence) were recovered,'' Ncube said.
Related Topics