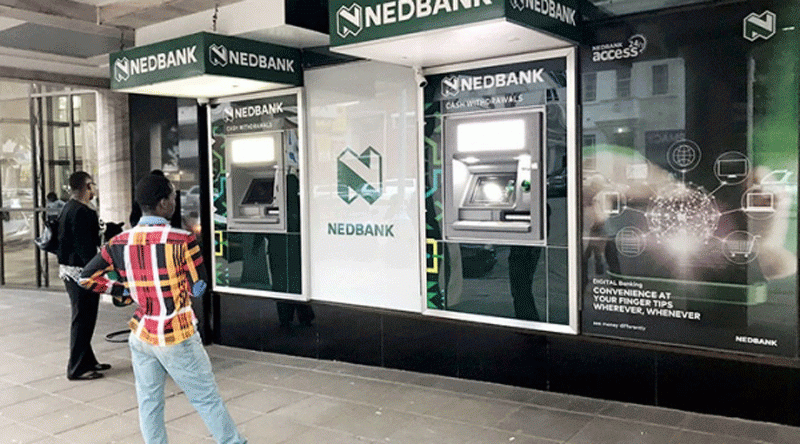 ALPHA Media Holdings' leading business weekly, the Zimbabwe Independent, in partnership with Nedbank Zimbabwe, will hold the prestigious Quoted Companies Survey and Awards ceremony next week on Tuesday.
The event is held annually to reward the best performing companies listed on the Zimbabwe Stock Exchange (ZSE). This year's event will be held virtually under the theme "Navigating Global Dynamics".
The keynote speaker at the event will be Daniel Monehin, who is the chief executive of Resolut Consulting, a global leadership development firm based in Toronto, Canada, with associate consultants on every continent.
Monehin is an adjunct professor in the Executive Education arm of Smith School of Business at Queen's University, Canada. He also holds similar adjunct professorship roles in top business schools in Africa and Asia.
He designs and speaks on the multifaceted topic of leadership to professionals and executives in the private and public sectors.
Monehin combines academic rigour with practical executive experience. During his 30-plus-years corporate career, Monehin held various senior leadership roles in diverse B2B and B2C companies.
As a global executive, he championed hands-on and transformational leadership in Fortune 500 and S&P 100 companies.
He established and managed new businesses across over 200 countries and territories.
Monehin is a fellow of the Chartered Professional Accountants of Canada (FCPA, FCMA), a US Certified Public Accountant (CPA), and a fellow of the Institute of Chartered Accountants of Nigeria (FCA).
He is the author of The Pragmatic Optimist: Six Proven Strategies for Leading During a Crisis, which hit No. 1 on Amazon Canada's Hot New Releases within hours of its launch.
The guest speaker will be Botswana Stock Exchange chief executive and chairperson of the committee of Sadc stock exchanges, Thapelo Tsheole.
Tsheole is a seasoned financial markets expert with a cumulative experience of over 20 years having worked for the Central Bank of Botswana and Botswana Stock Exchange (BSE).
He has extensive financial markets experience in capital markets, forex, structured products and the financial market regulation. Tsheole was appointed CEO of BSE in January 2016 having been deputy CEO since February 2014.
In recognition of his exceptional and devoted service to Botswana, he was awarded the Presidential Order of Meritorious Service by Botswana President Mokgweetsi Masisi in September 2018.
The other guest speaker at the event will be Zimbabwe Stock Exchange chief executive Justin Bgoni.
Bgoni is a chartered accountant with over 19 years of international experience in the financial and public sector.
He holds amongst other qualifications a Bachelor of Accounting Science from the University of South Africa and a Master in Applied Finance from Victoria University of Wellington in New Zealand.
Some of his notable previous appointments include being a management consultant at McKinsey Incorporated and chief financial officer at New Zealand Stock Exchange
Alpha Media Holdings group chief executive Kenias Mafukidze said the Quoted Companies Survey and awards ceremony are a pivotal benchmark for both policymakers and potential investors.
"This event is an annual festival to recognise and celebrate listed companies trading on the Zimbabwe Stock Exchange that have made a significant contribution to our investment universe," Mafukidze said.
"The survey is renowned for assisting policy makers and potential investors in carefully analysing the macro and micro dynamics not only in the sector but also in the country.
"The survey contributes to investors making calculated and informed investment decisions. To quote investment guru Warren Buffet: 'Never invest in a business you don't understand'."
Independent editor Faith Zaba said the Quoted Companies Survey and awards is one of the most anticipated events on the corporate calendar.
"I am delighted that this event comes only a month after we launched the inaugural Zimbabwe Annual Investor Forum. In a few weeks' time we will be hosting this year's Banks and Banking Survey, another important event that seeks to gauge the health, or lack of it, of the banking sector," Zaba said.
"This is the trajectory that the Zimbabwe Independent, the country's biggest business weekly, will be taking as we accelerate our resolve to play a big part in national development — we will not be modest to say we want to play a small part."
Related Topics