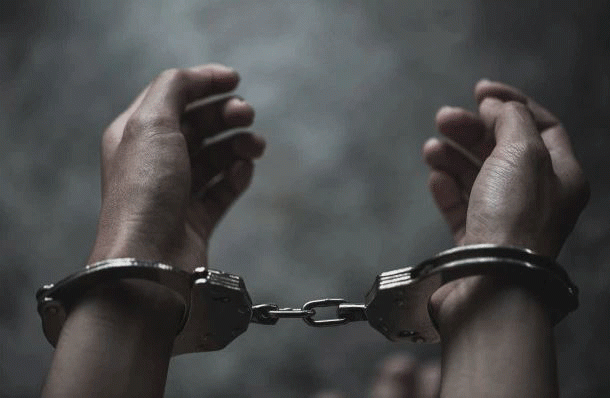 TWO Gweru men have been arrested for stealing goods worth over $2,5 million in the city's Mtapa and Nehanda areas, police said yesterday.
Midlands provincial police spokesperson Inspector Emmanuel Mahoko told Southern Eye that the suspects, Gibson Marifanda (44) of Sekope in Gweru and Tawanda Moyo (25) of no fixed abode have been arrested.
"The suspects are alleged to have been operating while armed with iron bars, which they used to force entry into 10 different houses on separate occasions," Mahoko said.
"They stole cash, cellphones, gas tanks, solar batteries, laptops, television sets and various groceries all valued at $2 599 444."
Mahoko said following a tip-off from members of the public, police managed to recover goods worth $1 706 424 and the iron rods used in committing the crimes.
He said nine complainants had since identified their stolen property.
The suspects have appeared in court for initial remand, while police investigations are continuing.
Meanwhile, police in Gweru urban district have imposed a three-month ban on the carrying of dangerous weapons by civilians following a spate of murders in the Midlands capital in recent weeks.
According to police, the ban will start from October 1 to December 31.
Police said public safety was being compromised by people who carried and used weapons such as machetes, knives, knobkerries, catapults and daggers.
Related Topics