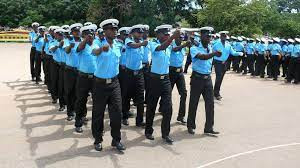 A HARARE municipal police superintendent Tarisai Chendambuya has filed a complaint against acting chamber secretary Warren Chiwawa and Chief Traffic Officer Martin Chimombe over allegations of harassment and victimisation.
In a letter dated August 15 2022 directed to the Zimbabwe Anti-Corruption Commission (Zacc), Chendambuya said he investigated a case and unearthed corrupt activities which later led to his suspension.
"In 2020 I investigated a case that unearthed an unlawful release of impounded vehicles from the Municipal Safe Compound in which Chimombe was implicated. Annexure 1 refers. Zacc is handling the case under case reference HCR 159/06/21. The report was submitted to the Acting Chamber Secretary recommending disciplinary action. Zacc also recorded a statement from me thereby making me a witness to both the internal and external processes. Chiwawa then appointed Chimombe to act in the position of Head Public Safety Division which is a position that directly supervises me knowing well that I am a witness to Chimombe's case," read the letter in part.
Chendambuya said the accused Chimombe then appointed a team to carry out a docket inspection in his favour, adding that the acting chamber secretary (Chiwawa) suspended him and directed Chimombe to instead investigate the former, who had unearthed the malpractices.
"Chimombe appointed a team to do a full docket inspection and to carry out investigations at his direction. (Annexure 2 refer). I then requested that a proper handover takeover of dockets be done as shown in Annexure 3 but Chimombe and his team refused. Chiwawa then suspended me on vaguely worded allegations at the instigation of Chimombe and instructed him directly to investigate me on the allegations for possible disciplinary action.
"The Town Clerk Hosiah Chisango also suspended me in January 2021 on false allegations at the instigation of Chimombe. I then complained to Zacc over the harassment and victimisation because it is apparent Chimombe is out to get rid of me and is ably assisted by Chiwawa. RRB 003344 refer."
Recently suspended City of Harare security officer Collen Tongowona allegedly is being hounded out of Town House as a plot to bar him from testifying in a high-profile land corruption case involving top local authority officials.
Tongowona was placed on paid leave on June 30 2022 for "unlawfully" possessing a council firearm without authorisation. Chiwawa wrote the letter advising him of temporary placement on leave. The letter indicated that Tongowona obtained a council firearm without permission which was then made use of by his son.
"Kindly be advised of the City of Harare's decision to instruct you to proceed on paid leave effective June 30 2022, following the allegation that you unlawfully possessed a council firearm from Harare Municipal Police for personal security without the authority of the head of department.
"It is then alleged that you exposed the firearm to insecurity and possible abuse when your son gained access to a pistol that was kept together with the council firearm," Chiwawa wrote in a letter seen by the Independent.
However, Tongowona, in a letter addressed to Chiwawa highlighted that the decision taken by the City of Harare was narrowly meant to "protect the interests" of the acting Chamber Secretary, alongside other top council officials, including Chimombe who is the chief traffic officer at the City of Harare.
"This is a case crying for a clear, concise, and comprehensive representation of facts and events so that whoever wants to make a clear objective decision that addresses the interests of both me and the employer can do so from an informed point of view. The issue needing redress is that l am unjustifiably and illegally being placed on paid leave in a clear case of victimisation, harassment, and selective application of discipline to protect the interests of Chimombe, Chiwawa, and their handlers," Tongowona wrote.
In the same letter, Tongowona, who raised a raft of allegations against Chiwawa noted that he was a victim of harassment and intimidation. Primarily, Tongowona queried why Chiwawa was not served with a notice of suspension when he was also under probe for corruption allegations.
Related Topics