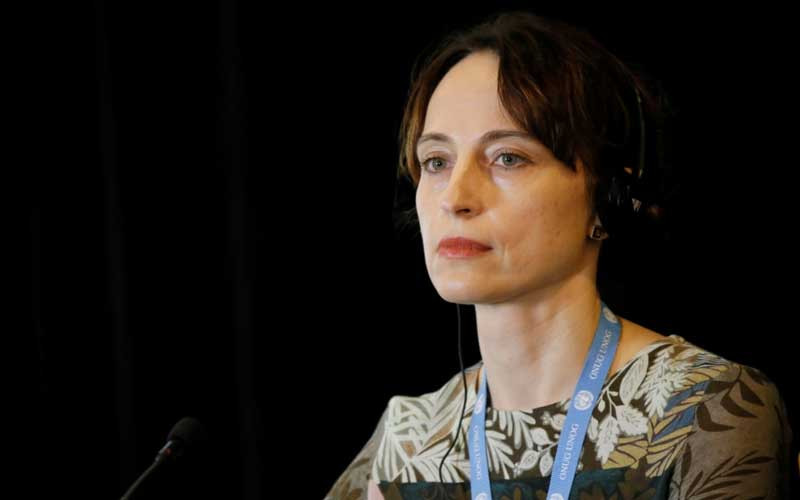 GOVERNMENT has justified its decision to clamp down on non-governmental organisations (NGOs) at the ongoing United Nations Human Rights Council meeting, alleging that the organisations were plotting to destabilise the country.
In its response to the findings by special rapporteur Alena Douhan on her probe on the impact of sanctions on human rights in Zimbabwe, which will be presented before the UN council, government said the NGOs refused to participate in the fact-finding mission for fear of reprisals from their funders.
The report will be placed on the UN Human Rights Council agenda on promotion and protection of all human rights, in its session running from September 12 to October 7, 2022 in Geneva, Switzerland.
"Unfortunately, and as observed by the mission, non-governmental organisations (NGOs) and CSOs regrettably excluded themselves from participating in this fact-finding mission on the basis of conditions attached to their funding, which they feared to lose if they participated in this fact-finding exercise by the special rapporteur," the report read.
"Such testimony vindicates the Republic of Zimbabwe's constant averments that most foreign funded NGOs and CSOs shroud their sinister political agendas under the guise of civil causes, while actually engaged in subversive activities, inevitably aiding in destabilising the country."
Government gazetted the Private Voluntary Organisations Bill in 2021 to regulate NGOs against money-laundering, but civic groups view the amendments as oppressive and unconstitutional.
In its response, government reiterated its claim that economic sanctions had contributed to the economic meltdown in the country and pleaded for their removal.
"The Republic of Zimbabwe, on one hand, acknowledges that during the pre-sanctions era and, albeit in good faith, some economic missteps occurred," government stated.
It added: "These missteps ironically cannot be divorced entirely from the historical legacies and relationships with some of the institutions and countries, which are currently participating in the imposition of the illegal sanctions against Zimbabwe.
"Non-consideration of this paradox extinguishes the reality of these illegal sanctions and the impact they have inflicted on the lives and livelihoods of the ordinary citizens. Regrettably, maintaining and modifying the illegal sanctions, as is the case, whether describing them as a minimum form of coercion or in whichever manner, impedes the government from fulfilling its domestic and international obligations."
Related Topics