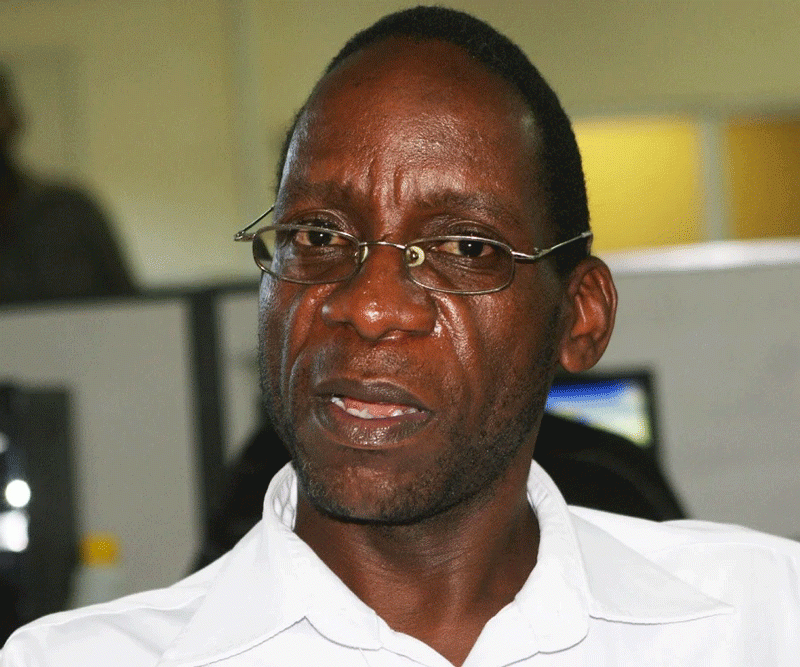 Political analysts and legal experts yesterday slammed National Constitutional Assembly (NCA) president and Polad member Lovemore Madhuku's claims that the Citizens Coalition for Change (CCC) should engage the ruling Zanu PF party in dialogue to facilitate the release of opposition legislator Job Sikhala and his 15 co-accused. The CCC members have been in remand prison for over two months.
On Wednesday Madhuku said dialogue with the ruling party would be the only way Sikhala and colleagues could taste freedom. There was, however, a huge backlash on social media with many describing the NCA leader's comments as outrageous and inconsistent with the rule of law and separation of powers.
Legal experts told NewsDay that courts must be independent, adding that their decisions must not be influenced by politics.
Describing Madhuku's statement as grossly improper and deplorable, Harare-based lawyer and Veritas representative Brian Crozier said: "The courts are independent and must be regarded as such. Courts must be guided by legal considerations when refusing someone bail, not political ones at all. If Madhuku is right in suggesting that President (Emmerson) Mnangagwa can influence his release, then that is deplorable. His suggestions mean that the President should try to influence the courts.
"It must be remembered that the courts have to be independent all the time; their decisions mustn't be regarded as political decisions. President cannot give directives to courts."
Constitutional lawyer and CCC executive Tendai Biti said Madhuku's utterances should be taken as proof that Zanu PF was weaponising the law.
"Lovemore Madhuku's remarks are shocking and regrettable. They are so outrageous in their defiance of logic. They, however, confirm the capture and weaponisation of the law in Zimbabwe. A sad indictment of the regime," Biti said.
Crisis in Zimbabwe Coalition (CiZC) president Peter Mutasa said Madhuku insinuated that Sikhala and others were political prisoners.
"Madhuku wanted to convey a particular message, but he did it badly. CCC just like the freedom fighters under colonial rule, are victims of dictatorship. Fighting for democracy and constitutionalism is not arrogance. No one must be forced to succumb to political blackmail and persecution," Mutasa said.
"Politicians must not use State organs to persecute political opponents or critics. Madhuku, as a constitutional law expert, knows that and cannot advocate for unconstitutional means to resolve matters that are provided for at law. Right to bail and equal treatment before law are constitutional matters that must not be rendered subservient to political gamesmanship."
Political analyst Vivid Gwede said: "Professor Madhuku's statement exposed the fact that the imprisonment of the CCC members and their denial of bail is not driven by law, but politics. The suggestion that opposition members should beg the ruling party for constitutionally-guaranteed freedoms is unfortunate as it is not democratic. Zimbabweans who love peace, equality before the law and justice should all, therefore, be worried when persecution is disguised as prosecution."
Bulawayo-based academic Methuseli Moyo, however, said it was necessary for the CCC to negotiate with Mnangagwa for the release of its members.
"The CCC itself has said that Sikhala's alleged persecution is politically motivated. In a way, Madhuku is simply advising them that if the arrest is politically motivated then the solution must be political. Madhuku simply said what CCC has always said, surprisingly they are turning on him. Madhuku is saying the obvious truth."
Related Topics