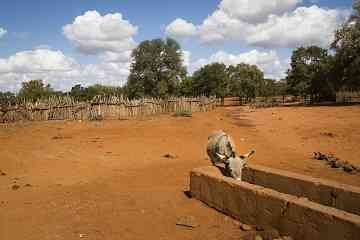 THE Legal Resource Foundation (LRF) has urged government to include children in tackling climate change challenges by adopting national adaptation plans (NPAs) that consider the plight of children.
One of the paradoxes of the climate crisis is that those who are primarily responsible for climate change are relatively better insulated from the impact while those who have made the least contribution to the crisis suffer the most, LRF also noted.
Africa features at the top of regions most affected by climate change, but it accounts for less than 7% of total greenhouse gas emissions.
In a statement, LRF said children should be included in solving issues of climate change.
"Children are missing from climate change discussions and deliberations both in Africa and globally. Children's perspectives are not integrated into NAPs, hence the continent lacks child-centred adaptation plans. This is despite the fact that climate change is primarily an issue of the youth," the LRF statement read.
"We urgently call upon the Zimbabwean government to put in place comprehensive adaptation plans that take full account of the plight of children and the LRF commits to supporting the government to that effort."
Calling on government to step up financial investment and economic policies to prevent and respond to the effects of climate change on children and young people, LRF also indicated that tackling climate change cannot be left to Western countries and governments alone, but governments should take responsibility and be accountable to the people affected.
"Only 13 countries in Africa have developed and published their NAPs, very few mention children and only three African countries have funded measures to address climate risks within their investment priorities," LRF added.
According to the Meteorological Services of Zimbabwe, since 1987 the country has experienced six warmest years on record, with daily minimum and maximum temperatures having risen by approximately 2 degrees celsius over the past century.
Follow us on Twitter @NewsDayZimbabwe
Related Topics