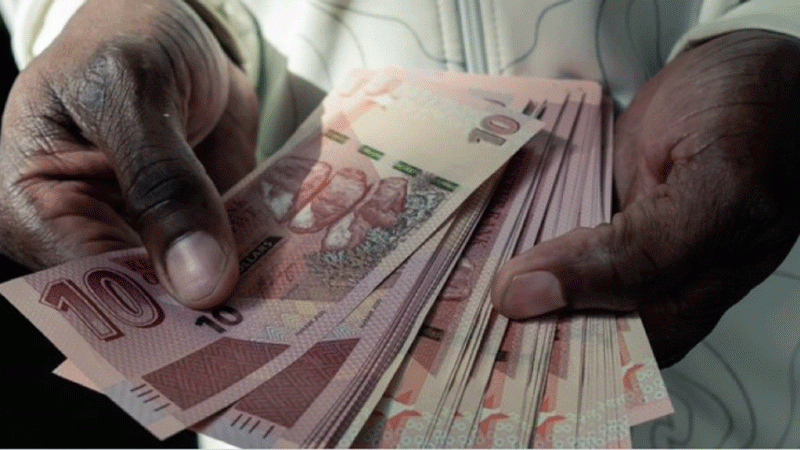 A SHORTAGE of Zimbabwe dollar notes has hit the market, plunging companies and individuals into an acute liquidity crisis.
Experts say the liquidity crunch has resulted from low demand for goods and services.
This follows a directive by the Reserve Bank of Zimbabwe that government should suspend payments to its suppliers pending investigations by the Finance ministry on suppliers who are pegging prices using the parallel market exchange rate.
Government also suspended payouts to contractors, to control money supply and stabilise the spiralling inflation that has been ranked among the highest in the world.
The central bank also introduced gold coins to mop up excess liquidity on the market and arrest rising inflation.
Major retailers, who spoke to NewsDay on condition of anonymity, said they reported low sales over the past few weeks as consumers, who previously preferred to spend all their local currency in shops, witnessed a dry spell.
Economists say a continued shortage of the local currency could paralyse the economy, given that the currency is Zimbabwe's legal tender.
"The government closed the tap on liquidity, which further confirms the long-held belief that government is the biggest driver of inflation," economist Gift Mugano said.
"So now that they have stopped pumping money into the market, the results are clear. Service providers play a very important role, so withholding funds is just a disaster for service delivery. The situation only indicates bankruptcy. In future, companies whose payments have been delayed will refuse to do business with the government and this will result in a total collapse of public services and the projects that the government is working on."
Confederation of Zimbabwe Industries president Kurai Matsheza said suspension of payments to government contractors had stalled production across industries.
"What it means is less cash in the markets, less product off-take so it means production will go down because companies can't produce stock as they have no funds. We, however, hope that this would be temporary and not a long-term solution so that business goes back to normal," Matsheza said.
Follow Miriam on Twitter @FloMangwaya
Related Topics