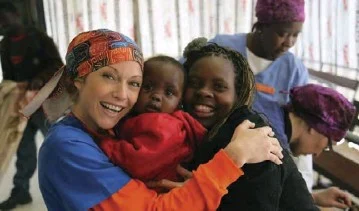 SYDNEY KAWADZA LIVING a life with facial deformities can be torturous and daunting. Negative connotations for adults can have a lifelong impact. This has become one of the conditions that have triggered serious stigmatisation.
But not many people can relate to the experiences of Wonder Madziwa, an adult beneficiary of the Operation of Hope Worldwide.
The volunteer doctors will be in Zimbabwe for four weeks of free cleft lip and palate surgeries at Mpilo Central Hospitals in Bulawayo.
The programme is estimated to cost US$4 million, although the surgeries will be offered for free.
Medical experts testify that children have better chances to live normal lives when they receive early surgery.
For Madziwa, a father of two daughters, he was given another chance to enjoy a normal life.
The Operation of Hope mission has several positives shared across Zimbabwe. Some shared their experiences recently.
Gail Jean, who witnessed the work by the volunteer doctors, wrote to Operation of Hope chief executive Jennifer Trubenbach expressing gratitude.
"Words fail me to extend and express my heartfelt gratitude at the love and commitment shown by yourself and team you travelled with to Zimbabwe in September (2019)," Gail Jean said. "I was with Tawanda (Benjamin-David), the only young man operated as part of the operations carried out on the babies. Thank you all, by the grace of God, he now has a good looking nose, the change has done wonders to his outward appearance, it's truly amazing. With time I believe he will build confidence in himself."
Farai Nhembe, who has been a partner with Operation of Hope for many years also shared experiences with the mission as a medical doctor.
"I moved back to Zimbabwe in 2013 full of optimism and a desire to give back to my country. I spent the better part of the year searching for ways to get involved but soon found myself on the treadmill of general practice and academia without feeling I was truly making a difference.
"I saw a clip of Operation of Hope on Oprah and realised they were frequent visitors to Zimbabwe. A few weeks before their trip to Zimbabwe I saw a flyer detailing the screening date and venue. I had no way of contacting the team so I just turned up and I have been turning up ever since," Nhembe said.
"Over the years, I have become more involved with the team by selecting suitable orthodontic cases and cover plates for patients who for various reasons cannot have surgery.
"I truly believe they embody everything they stand for as they bring hope to families, patients and the local team. We all set a little time and expertise aside to be paid in cuddles and smiles."
Operation of Hope has performed more than 5 000 free surgeries in Zimbabwe since 2006 and this year marks the 30th surgical mission to the country with volunteer teams coming from seven countries, including the United States, United Kingdom, India, Portugal, Australia, Canada and Zimbabwe.
Trubenbach was in Zimbabwe recently where she and another volunteer brought 20 bags of medical supplies for use in May's surgical camp at Mpilo Central Hospitals in Bulawayo.
The surgical team will be at Mpilo open screening day on May 7, 2022, while from May 16, 2022, has been reserved for other patients with cleft lip challenges.
Trubenbach said the operation has been extended from two weeks to four weeks to cover for the two years hindered by Covid-19.
She said one baby out of 850 born in Zimbabwe is born with a cleft lip or cleft palate.
"So if you take the population of Zimbabwe, of around 14 million, there are about 240 babies born every year in Zimbabwe with these conditions. Our goal was to train as many local surgeons as we could so that one day Zimbabwe would not need us. We hope to come back year after year to take care of 100 kids in the surgical camp," Trubenbach said.
She added that 45 volunteers were expected in Zimbabwe this year, while one local doctor will participate in the camp at Mpilo.
"We will try to help as many children as we can in four weeks. What we do in a four-week period is to assist around 100 children but it depends on the cases," she said.
Trubenbach said the programme would target children from rural areas after previously concentrating on Harare and Bulawayo.
She lamented the high cost of running the programme in Zimbabwe.
With various myths linked to certain physical conditions, stories shared including mothers forced to abandon their babies or facing rejection have been demystified.