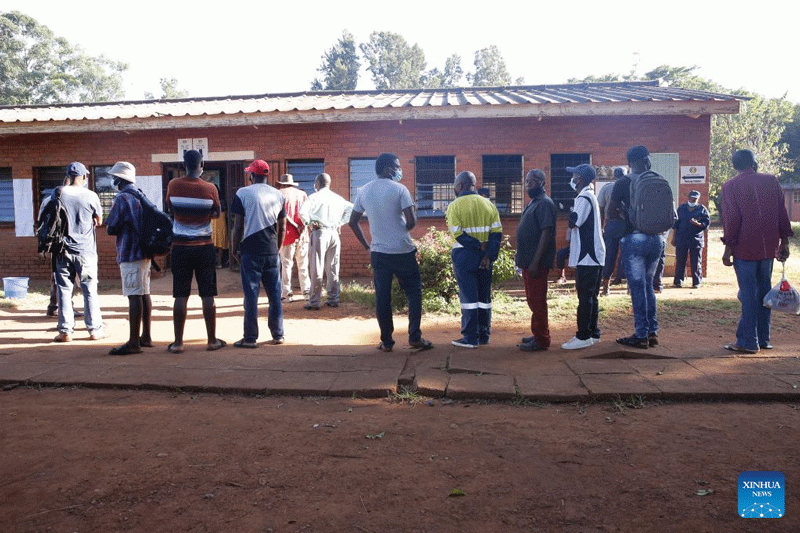 Three losing parliamentary candidates — Temba Mliswa (Independent), Freddy Masarirevu (Citizens Coalition for Change [CCC] double candidate) and Pedzisai "Scott" Sakupwanya (Zanu PF) — have conceded defeat in the just-ended harmonised elections and have pledged to work with the winners for the betterment of the constituencies.
Big spender Sakupwanya, who lost to CCC's Munyaradzi Kufahakutizwi, was gracious in defeat, saying his office remained open to work with the MP-elect and the people of Mabuku/Tafara to "continue on a developmental trajectory for the benefit of residents".
"I trust that the elected Member of Parliament will work tirelessly to address the concerns of the people in this constituency, especially empowerment of the residents, service delivery, issues affecting the vulnerable and demographic structures of our constituency," said Sakupwanya, who had initiated several projects in the constituency.
The combative Mliswa, who has been Norton MP (Independent) since 2016, said it was God's plan and "as a person, I can't go against this".
He lost the seat to CCC candidate Richard Tsvangirai, the son of the late MDC founding father and leader Morgan Tsvangirai, who died of cancer of the colon in February 2018.
"If I had known that I was going to lose, I would not have contested," Mliswa said in a message to supporters.
Writing on X, formerly Twitter, Masarirevu said: "The fact that people voted for different candidates means it is upon us all to unite them and work towards one common goal."
Masirirevu touched off a storm in the run-up to the polls after CCC said it had not signed his nomination papers, with the party backing Brighton Mazhandu as its candidate for St Mary's constituency.
The calls by the trio are laudable and should cascade to their supporters so that peace prevails in this post-election period.
We expect the winners to be magnanimous in victory and tap into their competitors for the betterment of the society. For far too long, Zimbabwe's political landscape had been characterised by the "I win or no one else" syndrome.
With that syndrome, one wanted to win elections at all costs, regardless of the consequences.
To achieve that, violence and intimidation became the staple, leaving communities broken in the post-election period as neighbours could not face each after a turbulent campaign period.
The silly season of elections would see neighbours at each other's throat in the name of elections which come after every five years, barring unforeseen circumstances that necessitate by-elections.
Politics should be about ideas and a contestation of issues.
Work is cut out for political parties to prepare their candidates after polls. The parties should be at the forefront in promoting peace and tolerance.
You cannot kill an opponent in the name of a politician. A politician who is trying to solve his or her problem of which getting elected and re-elected are number one and number two and whatever is number three is far behind, according to American economist and social commentator, Thomas Sowell.
There is life after elections as we remain neighbours or relatives.
As Imelda Romualdez Marcos, the Filipino politician and former First Lady said: "Win or lose, we go shopping after polls."
Related Topics