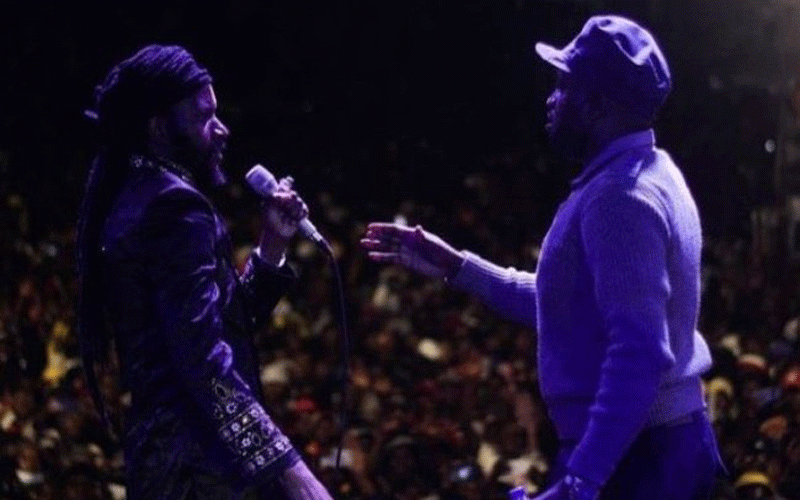 THERE is definitely something very wrong with Zimbabwean politics. Or maybe, to put it more crudely, there is something tragically and gravely wrong with our mindsets when it comes to anything political.
A case in point is the politics around Zimdancehall musician Winky D who apparently is being hounded by suspected State security agents and some overzealous individuals believed to be linked to the ruling Zanu PF party for merely singing against corruption, abuse of power, poverty, unemployment and the many social injustices that Zimbabweans are currently enduring day and night.
If our mindset or if our politics was sound, there should be no one among us who would be objecting to Winky D's very positive and noble cause.
However, because our politics is all wrong and toxic, many Zimbabweans condone or turn a blind eye when people like Winky D are persecuted simply because they have decided to stand up and protest against injustices.
For simply highlighting Zimbabwe's unsustainable levels of poverty, corruption and unemployment that are breeding social injustices and human rights abuses, the musician, in the eyes of some, has committed a grave crime which is warranting police disruption of his shows.
If those who disrupted Winky D's show in Chitungwiza over the past week were masquerading as the police, why are they being allowed to behave as if Zimbabwe is now some lawless pariah State?
By now we should have been told that those so-called police officers have been arrested because their actions were completely illegal and unacceptable in a fledgling democracy.
It is actually very sad that we, as a law-abiding people, are allowing this kind of unscrupulous behaviour to fester in our nation. This will only serve to bastardise our politics and corrupt our mindsets to a point that we will all end up believing that it is permissible for the police and any Tom, Dick and Harry to act above the law.
What happened to Winky D in Chitungwiza and the apparent general suppression of his right to express himself through song is a gross violation of his rights, and all sober Zimbabweans should strongly condemn it.
Under our Constitution, freedom of speech and expression is a fundamental right, unless one insults another or makes false statements. We believe Winky D is just a simple harmless individual who has not insulted anyone yet in his songs; unless those hounding him are trying to cover up for some misdemeanours.
In his songs the musician simply comments on the socio-economic ills afflicting the nation and he should not be harassed in any way for pointing out the wrongs in our midst.
If Winky D's harassment is being instigated by the rich and powerful, who he criticises in one of his latest songs for grabbing everything and leaving nothing for the poor, then we may as well join the musician in singing the chorus that what they are doing is immoral, uncouth and is an unacceptable and unashamed assault on our dignity as a nation.
We, as a morally upright people, should valiantly stand up against the unpatriotic rich and powerful and tell them in the face that what they are doing is wicked and daylight witchcraft; so can they please just leave him alone.
Related Topics