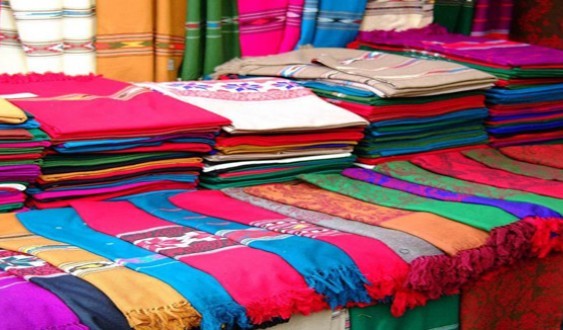 BY MTHANDAZO NYONI THE Confederation of Zimbabwe Industries (CZI) has released its 2021 manufacturing sector survey which shows that companies were much busier last year, increasing their capacity utilisation by 25,6% and investing millions of dollars to expand production capacity.
The survey, which is the most comprehensive private sector-led survey assessing industrial performance, reveals that the country's industrial capacity utilisation increased to 56,25% last year, up from 47% recorded in 2020.
Still, 44% of the country's combined installed industrial capacity is lying idle, which speaks to pockets of a shortages of domestic products in supermarket shelves.
But the good thing is, there has been progress in the private sector's efforts to recapitalise their businesses and scale up production.
Even before the COVID-19 pandemic headwinds struck in 2020, Zimbabwe was already battling to forestall another industrial crisis emanating from challenges related to accessing foreign currency, as well as a power crisis.
There have been many more factors affecting industrial growth, including policy flip flops and missteps, along with sheer economic mismanagement and plunder.
Capacity utilisation was lower than the targeted 61% mainly due to the inclusion of small-scale players in the survey sample.
Capacity utilisation for large-scale manufacturing sector firms was 62,7%, while for small-scale players was 50,7%.
By sector, textile and ginning registered a 71% capacity utilisation followed by drinks and tobacco at 63%.
Transport and transport equipment performed poorly at 34% followed by chemicals and petroleum products at 50%.
A total of 440 firms out of 4 552 were surveyed.
Presenting the survey results, CZI chief economist Cornelius Dube said the majority of the firms registered an increase in output compared to 2020, another positive development.
For instance, 56% of surveyed firms registered an increase, 26% registered a decrease, while 18% remained the same, according to the survey.
About 57% of the manufacturing sector firms registered an increase in sales with the drinks and tobacco subsector leading.
Dube said 37,8% of the manufacturing sector undertook investments to increase their production capacity in the period under review.
As such, an additional capacity of 25,6% was created in the period under review due to the investments that were undertaken.
Total investments to increase capacity in 2021 by surveyed firms amounted to US$147,17 million.
The survey also showed that local firms realised a 5,5% increase in exports to US$404 million last year.
In the period under review, 53,5% of the manufacturing sector companies created new jobs. On average, new jobs created as a percentage of total employment stood 19,19%.
The report showed that 16% of the manufacturing sector firms retrenched.
In terms of employment by subsector, textiles and ginning clinchéd the top spot at 83% followed by transport and transport equipment.
The survey also showed that the levels of technology satisfaction are still low among companies at 32%.
Dube said companies were obtaining 39,5% of their foreign currency requirement from the auction market. Companies, however, decried that it takes up to 50 days for their accounts to be settled after bids have been accepted.
Policy and regulatory issues affecting manufacturing sector performance included operation and access hurdles at the foreign currency auction (backlogs and partial funding), the surrender requirements (both 20% and 40%) rendering exporting unviable, and limited access to basic utilities rendering manufacturing uncompetitive.
Other issues included the intermediated money transfer tax which companies describe as a burden because it is not tax deductible like other transaction taxes.
Rates by city councils are prohibitive for profitable production while services not decentralised to reduce compliance costs and time.
Dube said the manufacturing sector is on the rebound and with no further shocks and disruptions; momentum can be carried over into 2022.
"Government can help sustain this positive momentum by ensuring that the macroeconomic environment is conducive (inflation, exchange rate, enablers) addressing the ease of doing business, which remains an issue. The currency challenge and the associated inflationary pressure can derail the momentum into 2022," he said.
CZI president Kurai Matsheza said the release of the survey was delayed mainly because of the need to address a number of improvement areas as raised by the survey stakeholders.
"Now that we have gone past the major methodological review process, the calendar for the survey will now move to be released in February of each year and it will cover the January to December period of the year being reviewed," he said.
As the theme of the report for 2021 states — sustained growth momentum, Matsheza said they are coming from a theme that was Green shoots in a low output medium in 2020.
"Industry managed to invest in new technologies, expansion of plants and installation on new plants and created jobs in that growth momentum. Our hope is that the risks that now face us due to the currency environment and the measures that have been announced will be quickly resolved so that we do not lose this momentum for growth," he said.
Matsheza said there was need to ensure that the positive momentum gained in 2021 is maintained.
"It is important to ensure that the operating environment is stable, especially bringing finality to the currency and inflation challenges. Despite the challenges faced in 2021, industry was resilient and sustained the growth witnessed in 2020. Industry will continue to work with the government to improve the doing business environment towards attainment of vision 2030," he said.
"We started 2022 with emerging challenges for business such as high costs of inputs due to surging inflation, a run on the shelves, inability to price to replace stocks, goods vanishing from shelves into grey markets where they are priced in USD only, diminished export competitiveness because of heavily taxing exporters through the parallel market premium on surrender requirements," he said.
Notwithstanding the progress made so far in fiscal consolidation, Matsheza said the industry requires a radical shift in the business environment and relationship with the government.
Industry and Commerce minister Sekai Nzenza said the strong manufacturing sector performance in 2021 could be attributed to the "favourable government policy of allowing foreign currency access to industry, which had been one of the key constraints in previous years".
"In addition, the government recently announced measures to curtail runaway inflation and stabilise the foreign exchange market, we trust that business will continue to support government policies as we remain focused on our long-term growth trajectory," she said.
Nzenza also commended industry for creating resilient businesses which have withstood the test of several shocks including the COVID-19 pandemic.
This story was taken from the Weekly Digest, an Alpha Media Holdings publication