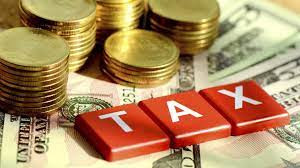 IN one of several papers submitted to government by the Confederation of Zimbabwe Industries (CZI) after President Emmerson Mnangagwa's dramatic rise to power in November 2017, business warned against aggressive tax hikes to make up for tumbling revenues. CZI warned that where regimes had clung to hefty taxes and fees, meltdowns had been unavoidable.
Mnangagwa went on a global offensive, trying to persuade investors frustrated by the intransigence of the previous regime to give Zimbabwe another chance. The good thing was, his emissaries enjoyed tremendous buy-in from western powers delighted by the President's firm undertakings to roll out far reaching reforms, shifting from deadly misrule and ruinous muscle flexing by the strongman that he had toppled.
Over US$42 billion had been wiped out through mismanagement a decade earlier, after inflation surged to a terrifying 500 billion percent in 2008, and wiping out the Zimbabwe dollar.
The shock regime change gave Zimbabwe fresh impetus to mend fault lines exposed by protracted downturns. Why would Zimbabweans not believe? They had witnessed gross domestic product (GDP) plummet by 50% to US$4 billion during the decade to 2008, they had seen the stock exchange collapse, witnessed the central bank hide inflation data and watched banking systems crumble as blowbacks to misrule mounted. Five years on, Zimbabwe remains in the doldrums, its predicament amplified by a brutal power crisis that could wipe out US$4 billion from the economy this year.
GDP is only expanding on paper while for millions, life remains a daily grind. Hyped billions in foreign direct investment may be superfluous, because the current model has created citadels of affluence for those privileged to access Zimbabwe's minerals and ivory.
Surely, growth that perpetuates decades old inequalities is no growth at all. Real growth is felt once industries absorb workers, or when people afford three meals a day. Zimbabwe has not seen this since 55 000 jobs vanished from 6 500 firm closures between 2011 and 2013. But State spin doctors have overwhelmed hungry citizens, telling them that they are better off today, even after the currency depreciated by about 70% last year alone, with inflation running at triple digit rates. As the Employers Confederation of Zimbabwe (Emcoz) said last week, excessive regulations and high taxes have returned as the weapon of choice to tackle the turbulences. Gold dealers have been hit with a US$200 000 dealership licence fee, up from US$5 000 previously. Mining royalties are among the region's highest, and numerous additional taxes are imposing a heavy burden to citizen. The danger is, businesses are responding in equal measure. Small firms have returned to trade off the back of their cars and homes where they don't pay taxes. Companies have been trooping to the informal sector, where nobody bothers them with high taxes and a frenzy of fees. Emcoz estimates that 70% of the country's US$30 billion GDP is now hidden out of the taxman's reach, and Zimbabwe is firmly back in the Mugabe era mayhem.
Related Topics