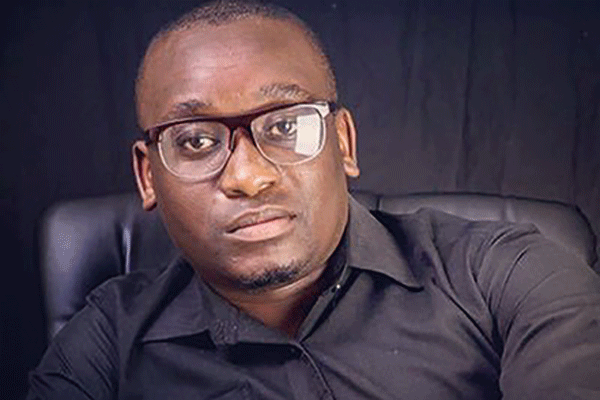 BY Emmanuel Zvada IF you have been looking at your grocery bill and thinking: "Well, this seems higher than usual," you are not imagining things have just changed for the worse. After the worries the coronavirus pandemic brought, from employment and health to money, it seems the battle is not yet won as people are now struggling with rising inflation, food price hikes, and chances of living are going down.
The cost-of-living crisis has plunged millions into poverty and the ripple effects of the cost-of-living crisis are being felt all over. This article seeks to unpack how cost of living is going up and how the chances of living are going down if no measures are put in place to curb the root cause.
The status quo
Zimbabwe's economy is going through its worst crisis and yes everyone can testify. Prices of basic goods have soared and the cost of living compared to the cost of Labour is just unbelievable. The country's straitened circumstances have forced citizens to resort to all sorts of remedies regardless of the risks. l am sure in the past week you have heard of the "Zvigunwe phenomenon" that has been trending.
Honestly, it is unbelievable that people could be cutting off their toes and selling them for money. It is so sad if it is true that it is actually happening. And this is all because of the trying times that Zimbabweans are going through at the moment.
To some, when they compare their monthly salary with just one item in a retail shop, it may be a big joke, but when a whole salary is unable to buy just one basic food item, it is a serious tragedy. As long as you are in Zimbabwe, irrespective of your level, you understand what I am saying and you cannot run away from reality but to accept, adjust and correct.
An increase in the cost of living can be driven by a number of things. Zimbabwe's unstable economy has made it too expensive for people to buy even basic goods and services from supermarkets and other businesses. High inflation is one of the major driving forces behind the increase in the cost of living. Put plainly, inflation is the reduction in value of money and incomes.
The rise in the cost of living is eating into the diminishing disposable incomes of workers and the populace who are already suffering under the weight of unemployment. The result will be a serious decline in the standard of living and tremendously high poverty levels among the majority of Zimbabweans.
Inflation represents how much more expensive the relative set of goods and/or services has become over a certain period, most commonly a year. The higher the rate of inflation, the higher the cost of living.
The employer's dilemma and panacea
Employees have witnessed their salaries being overtaken by prices, with typical wage increments now worthless and meanigless. This creates further and fresh challenges for business to match wages with rising inflation. Inflation in Zimbabwe poses a serious challenge for businesses.
Human resources personnel and financial managers need to understand who will be the most impacted by inflation and be able to prioritise finances to critical areas without compromising the welfare of employees.
Inflation has resulted in wage theft scandals making headlines in the news every year as companies struggle to survive. Whether companies are deliberately underpaying their staff or these are innocent mistakes is hard to say. Employees need to be compensated fairly for the work they do so that they give more to the company to grow. Workers should not come to work distracted by financial worries because their pay has not kept pace with inflation.
Cost of living adjustments
A cost-of-living raise is an increase in pay that is intended to keep the buying power of an employee's salary the same during a period of inflation. Without a cost of living award, the declining value of the Zimbabwe dollar has left workers with less real money in their pockets. Employee remuneration has been eroded.
Most employees are currently struggling to make ends meet given the devaluation of their salaries and rising inflation. A cost of living adjustment will undoubtedly help workers make ends meet. A cost of living adjustment is important because it allows employees, retirees and people living on fixed incomes to afford basic commodities.
Avoid passing on increased costs to employees
Inflation affects labour market efficiency by influencing firms' wage-setting practices and compensation schemes. Inflation not only degrades the purchasing power of employees' dollars, but that of the company as well. Company costs are increasing, too, and given the tight labour market regime, firms end up passing on costs to their employees. Organisations need to review the effect of cost-cutting measures on employees.
In order to ensure that employees can stretch their dollars enough to cover their basic needs, it is essential for organisations to rethink their approach to employee compensation and make any changes necessary to help their staff weather the challenges of the current inflationary environment.
Emmanuel Zvada is an Award-Winning Global HR Practitioner, HR Disrupter and Trusted Coach. For comments inbox or call +263771467441