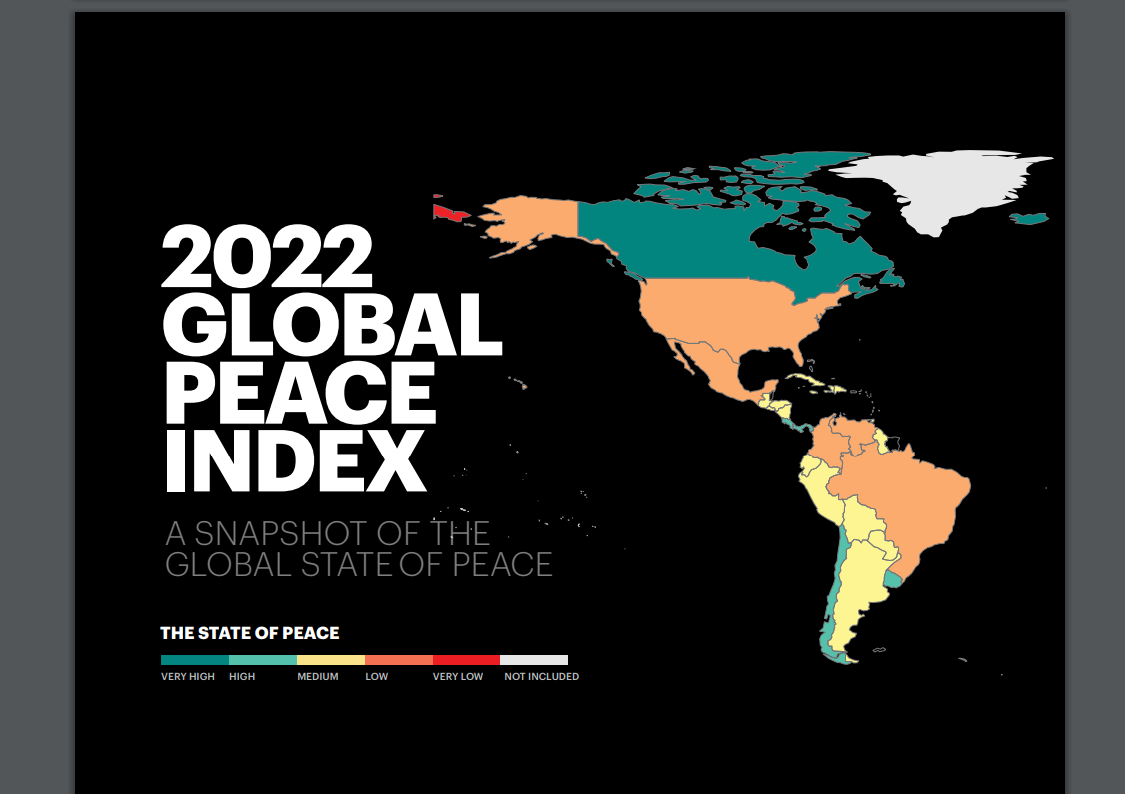 SYDNEY KAWADZA ZIMBABWE continued to slide down the Global Peace Index placing 127 in the world standings and number 31 out of 44 nations in sub-Saharan Africa due to the government's failure to effectively tackle corruption and ensure equitable distribution of resources among citizens.
According to the Global Peace Index released recently, while Zimbabwe fell two places, its score slightly improved by 1,3%.
The index is published by the Institute for Economics and Peace (IEP), which is an independent, non-partisan, non-profit think-tank dedicated to shifting the world's focus to peace and tangible measure of human well-being.
It covers 163 countries comprising 99,7% of the world's population, using 23 qualitative and quantitative indicators from highly respected sources, and measures the state of peace across three domains: the level of societal safety and security; the extent of ongoing domestic and international conflict; and the degree of militarisation.
In an interview with the Zimbabwe Independent this week, IEP research director David Hammond said the country's improved performance was driven in the past 12 months through reductions in rates of homicide, incarceration and police per 100 000, and saw a decrease in deaths from internal conflict.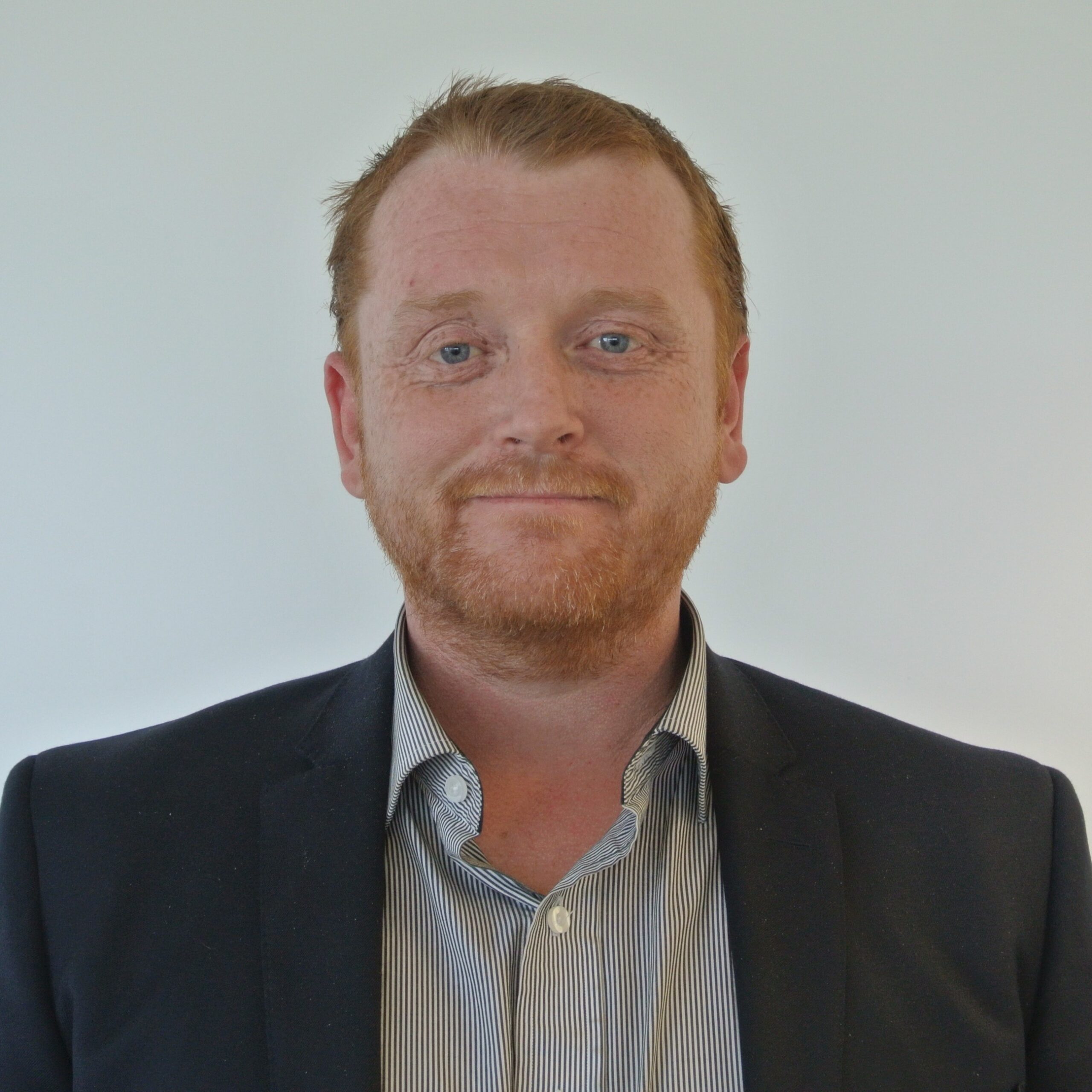 "In Zimbabwe's case, the country has shown improvements in many of these pillars, but has deteriorated in effectively tackling corruption and in having equitable distribution of resources across its citizens," he said.
"Over the long term, Zimbabwe has shown consistent improvements in the Global Peace Index and is around 14% more peaceful than it was in 2010."
Hammond said this was counter to the sub-Saharan African average trend which has seen a 5% deterioration over the same period.
"This is due to increases in deaths from internal conflict and terrorism, especially in the Sahel," Hammond said.
IEP's data and reports are available to all governments and the development stakeholders interested in building peace.
"Some of the ways a report like this does is that it can highlight possible priorities for attention and action; if you don't measure something, how do you know if your efforts are having the desired impact?
"Something like a Zimbabwe Peace Index could take a closer look at the specific issues at play in the country and provide support for possible interventions.
"It is clear that the ongoing work of the National Peace and Reconciliation Commission and the focus of peace in National Development Strategy (NDS1) are some of the factors that make such a report highly relevant for Zimbabwe," he said.
Governments and multilateral agencies across the world use the GPI to track progress towards the UN's Sustainable Development Goals.
Hammond said the economic impact of violence globally is US$16,5 trillion or US$2 117 per person on the planet.
"This level is higher than the annual per capita income of more than 52 countries in the world. Dealing with violence has a direct cost through the policing and judicial systems of nations.
"It also has indirect costs through lost wages and productivity due to death and injuries. Reducing violence, even by small amounts, can have a large positive effect on the economy," he said.
Hammond said peace was more than just the absence of war.
"IEP calls these factors positive peace and has empirically derived eight pillars that the most peaceful countries in the world excel in," he said.
The GPI 2022 results found that the average level of global peacefulness deteriorated by 0,3% adding that while this was slight, it was the 11th deterioration in peacefulness in the last 14 years, with 90 countries improving, 71 deteriorating and two remaining stable in peacefulness, highlighting that countries tend to deteriorate much faster than they improve.
"Of the 23 indicators in the GPI, 10 recorded improvements, while 13 deteriorated. The largest deteriorations occurred in political instability, political terror scale, neighbouring country relations and refugees and IDPs indicators in 2022 relative to the previous year," the report said.
It further stated that these indicators had reached their lowest levels since the inception of the GPI in 2008.
"Given rising inflation, likely depressed GDP growth in the coming years and increased costs of servicing record levels of debt, these indicators are likely to deteriorate further.
"Other indicators to deteriorate were deaths from external conflict and intensity of internal conflicts. On a more positive note, there were substantial improvements in the annual scores for a number of indicators, including terrorism impact, nuclear and heavy weapons, and deaths from internal conflict, military expenditure, incarceration rates and perceptions of criminality. Terrorism impact is now at its lowest level since the inception of the GPI in 2008," the report said.
IEP achieves its goals by developing new conceptual frameworks to define peacefulness; providing metrics for measuring peace; and uncovering the relationships between business, peace and prosperity.