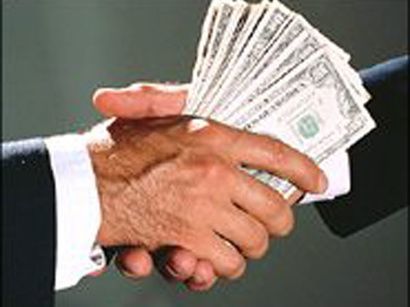 The silence by the authorities in the aftermath of revelations of how some prominent people have been spiriting money away from Zimbabwe into offshore bank accounts has shown that the authorities are paying a lip service to the fight against corruption and other financial crimes.
In countries where corruption and money laundering are frowned upon, the Pandora Papers, the anonymous leak of more than 11,9 million documents from databases of 14 corporate service providers, have forced those implicated to explain themselves.
The International Consortium of Investigative Journalists shared files with 600 journalists across the world of documents dating as far back as the 1970s detailing how influential people have been running shell companies and trusts in tax havens around the globe.
In Zimbabwe, the documents revealed how deputy chief secretary to the president and Cabinet Martin Rushwaya set up an offshore shell company in the Seychelles while serving as Defence secretary.
The company was set up around the time when the Zimbabwe Defence Forces had entered into a partnership with China's Anjin company to mine diamonds in Marange.
Anjin's operations in Zimbabwe were mired in controversy and at one time the company was kicked out of the country by the late Robert Mugabe's regime.
The Chinese company was brought back into the country by Mnangagwa's government after the coup that toppled Mugabe in 2017.
Authorities have not been able or they are unwilling to give convincing answers as to what happened to diamond revenues from Marange with Mugabe at some point claiming that up to US$15 billion was looted.
At some point the diamond companies were accused of oiling parallel government structures during the inclusive government at the expense of social services such as health and education.
The information contained in the Pandora Papers relating to the company that Rushwaya set up should form a basis for an extensive investigation into the missing diamond revenues if the government and institutions such as the Zimbabwe Anti-Corruption Commission are serious about fighting graft.
Another person, who was exposed in the Pandora Papers, is Billy Rautenbach, the wealthy Zanu PF benefactor and Greel Fuel Zimbabwe owner.
Rautenbach's Green Fuels has a monopoly for the supply of ethanol in the mandatory blending of fuel in Zimbabwe and his dealings must be scrutinised in the public interest.
His proximity to the highest offices in the land and the generous donations to Zanu PF over the years have been a source of controversy.
In the interest of transparency those who have been implicated by the Pandora Papers need to shed light on their alleged suspicious behaviour.
Law enforcement agents also need to show a genuine interest and ensure that no crimes were committed considering that money laundering and externalisation of foreign currency have become a serious issue in Zimbabwe.
Silence will only prove that the pledge to fight corruption was empty rhetoric by the Mnangagwa administration.
Related Topics