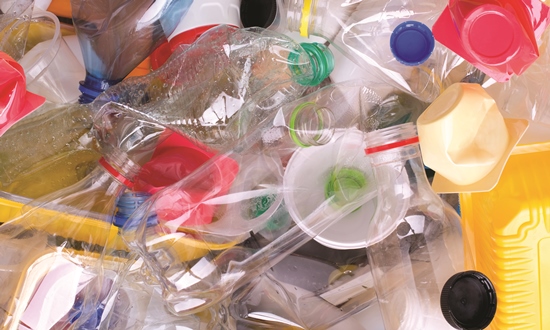 BY TAPFUMANEI MUCHABAIWA REFUSE collection in Harare used to be purely the business of the local authority, but now council is being assisted to do the task by freeloaders who move around picking up litter that is strewn all over the city for sale mostly to Chinese businesses into the manufacture of plastic products.
Despite picking up litter for little money, very few freeloaders understand that they are actually freeing the environment from toxic waste which might add onto climate change effects threatening Zimbabwe.
The government is also missing out on promoting local SMEs to produce plastic products, and has left Chinese businesses to dominate the industry.
But while poverty has pushed freeloaders to pick up waste for recycling, some of them are now becoming aware that they are actually voluntarily cleaning up cities; and that it is an essential service, which is part of green jobs.
They now want government funding to support their activities, taking a leaf from countries such as China, where the plastic waste industry is big and plastics for recycling are actually bought from these "scavengers" or freeloaders at good prices in order to recycle them to produce final products.
A freeloader in Harare, Amon Nyoni, told The Standard that he picks a huge chunk of plastic waste in order to get paid US$2 only.
"While I am not making a lot of money from collecting plastic waste for recycling, I now understand that it is an important thing to do for the environment," Nyoni said.
"If only we can get government financial support for this task because we know that President Emmerson Mnangagwa introduced a day when everyone has to help clean the environment every first Friday of the month."
Small to medium enterprises minister Sithembiso Nyoni acknowledged that plastic recyclers were an important stakeholder in business and were doing a good job to keep the environment clean.
"The ministry is encouraging every SME to promote green jobs, and people in the plastic industry are no exception," Nyoni said.
"We are happy that they are doing a good job. The first thing is that they are responding to the environmental challenges by cleaning up toxic waste, and secondly, they are supporting the production of goods that are later used in the market."
She encouraged freeloaders to seek funding from banks such as the Women's Bank and Empowerment Bank.
Used plastic collector Edward Nyirongo said they work hard to collect the used plastics.
"We are actually working for the Chinese who are buying the used plastics for recycling at very low prices. In turn, they sell the recycled products for higher profits," Nyirongo said.
"Government should extend its helping hand to the indigenous people by funding our projects so that we can also manufacture beneficiated products such as plastic buckets, cups and dishes. We are not mechanised, and our production is very low. We cannot compete with the Chinese who are now opening plastic product businesses in the Graniteside area of Harare."
Zimbabwe is party to various environmental protocols and conventions, among them the Kyoto Protocol and the United Nations Framework Convention on Climate Change (UNFCCC), which support interventions to combat climate change effects and emphasise on environmental conservation.
Harare Residents Trust (HRT) director, Precious Shumba said: "The Vision 2030 was derailed a long time ago. Service delivery has deteriorated in Harare. Refuse collection is nearer to non-existent."
Harare city council's dump sites have reduced in number with some sites having been converted to other use, mostly due to the increased demand for houses  and other infrastructure.
Council does not have enough space to deposit garbage but observers say if the recyclers are supported with better working conditions and mechanisation, Zimbabwe can benefit from plastic recycling.
Related Topics