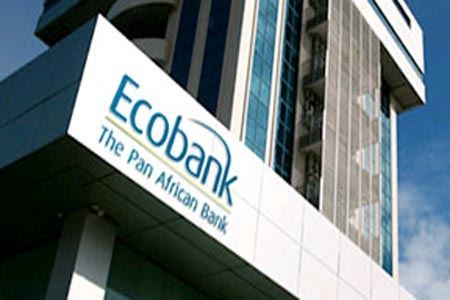 BY BUSINESS REPORTER
ZIMBABWE'S banking sector has scaled up efforts to operate in line with the Reserve Bank of Zimbabwe (RBZ)'s new minimum capital requirements, which compel them to have at least US$30 million by the end of this year.
While some banks — especially those with foreign support, such as Stanbic Bank, Ecobank Zimbabwe and First Capital Bank — have already met their capital requirements, several banks, including FBC Bank, ZB Bank, BancABC, Steward Bank, and Agribank have reported that they were still working on fully meeting their capital requirements.
Most of them have said they were confident of reaching the benchmark by the end of the 2021.
NMB bank, which earlier this year reported that it was working on meeting its minimum capital requirements, recently reported in its half-year results to June 2021, that it had met the regulator's threshold.
CBZ, Zimbabwe's largest bank by deposits, has already met its minimum capital requirements, while Nedbank Zimbabwe and Standard Chartered Bank are yet to meet the minimum capital threshold.
Standard Chartered Bank chairman Lovemore Manatsa said the bank was "confident of meeting the set regulatory target core capital of US$30 million by December 31, 2021".
Manatsa said this in a commentary accompanyin the bank's results for the half year ended June 30, 2021.
In his August 2021 mid-term Monetary Policy Statement (MPS), RBZ governor John Mangudya said the banking sector remained "adequately capitalised, with aggregate core capital of $57,54 billion as at 30 June 2021, an increase of 8,09% from $53,18 billion as at 31 December 2020.
"The banking sector average capital adequacy and tier one ratios of 35,32% and 25,05% respectively, were above the regulatory minimal of 12% and 8%, respectively," he said.
"In line with the MPS, banks submitted updated capital plans to the bank as at June 30, 2021, which were reviewed for credibility.
"The bank established that banking institutions are making significant progress towards meeting the new minimum capital requirements, which are effective December 31, 2021.
"The strategies being pursued by banking institutions to comply with the new minimum capital requirements are largely based on organic growth and capital injection by the shareholders."
In 2012, banks were told to increase their minimum capital requirements from US$12,5 million to US$100 million by 2014.
However, the deadline was later extended by the RBZ to December 31, 2020 before that target date was pushed to December 31, 2021, due to the negative impact of Covid -19 on the sector.
ZB Financial Holdings chairman Pamela Chiromo said the firm remained confident that it will meet the new minimum capital requirements by December 31, 2021.
"This will be achieved mainly through the planned merger of the banking operations within the group, being ZB Bank Limited and ZB Building Society," she said in the group's latest financial results.
Herbert Nkala, FBC Holdings chairman, said the listed financial services group has put in place "detailed capitalisation plans for all its subsidiaries to ensure full compliance by the regulated deadlines".
BancABC Zimbabwe chairman Albert Katsande said the bank was well capitalised with a core capital of US$23 million as at December 31, 2020.
"The bank is on course to meet the prescribed threshold of US$30 million by December 31, 2021 through organic growth," he said.
At the same time, Steward Bank reported that it has since approached its parent company, EcoCash Holdings Zimbabwe Limited (formerly Cassava Smartech Zimbabwe Limited) for additional capital to meet its capital requirements.
"The bank has received commitment from its shareholder of the support necessary to cover the capital gap to enable it to meet its capital requirements," said the bank – which achieved an 80% liquidity ratio in the period under review, more than double the 30% prescribed ratio – in its financial results for the year ending February 28, 2021, released earlier this month.
Nedbank Zimbabwe chairman Shepherd Shonhiwa said the bank's directors "are hopeful that the bank will get a positive response from the Reserve Bank of Zimbabwe on its capital plan, which is supported by the major shareholder.
"The directors' opinion is that the business will continue operating profitably in the foreseeable future," he said.
Related Topics