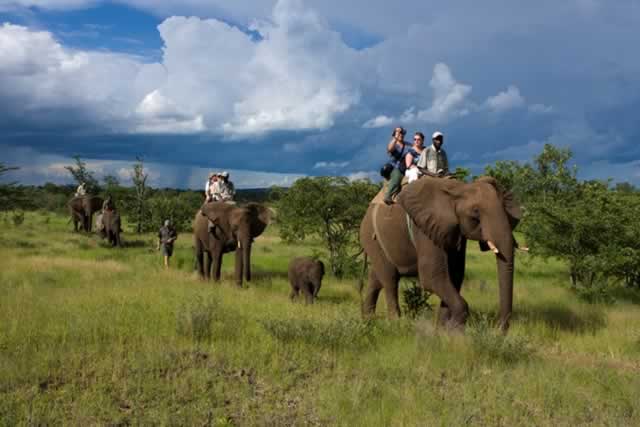 BY KUDZAI KUWAZA
THE Tourism Business Council of Zimbabwe (TBCZ) says Covid-19 pandemic induced restrictions in the sector will continue to be felt several months after government relaxed them to save struggling companies.
After briefly relaxing pandemic restrictions last year, government tightened the screws on both local and foreign travel last December to contain the Omicron outbreak.
It was the latest of a series of measures that started in 2020 which triggered a 90% plunge in arrivals, the worst decline in four decades.
TBCZ chief executive Paul Matamisa said on Friday that although restrictions had been removed, the adverse impact of the measures was still being felt by the sector.
"The impact was huge in the sense that no one wants to travel to a foreign land and be put on house arrest for 10 days before you travel," Matamisa told Standard business.
"If you look at the amount of holiday that the foreigners have, it is usually about two weeks.
"But under the measures 10 days were taken by the quarantine.
"That certainly had a huge impact. The uncertainty that was created by some of the policies made tourists to ask themselves whether it was wise for them to go to certain destination."
He said the government directive of restricting the serving of meals and drinks by restaurants attached to hotel and guest houses was also counterproductive for the industry.
"You cannot have a guest in a hotel who is encouraged to go and eat elsewhere and not in the hotel they're staying because you have to order room service," he said.
"If it's a big hotel, room service will not cope so it created a lot of problems and hence it had a negative impact for those that were traveling."
He said the tourism sector was slowly recovering from the debilitating effects of pandemic restrictions.
"We now have to build from that negative situation and going forward it might take a little while to convince people and make them aware of the new situations and so forth," Matamisa said.
"Recovery will take some time because we have to build confidence."
He said the government's decision to reopen land borders was a welcome development, although damage had already been inflicted through lockdowns.
Matamisa said the performance of the tourism sector going forward would depend on policy consistency by the government.
It is estimated that the sector has suffered losses amounting to more than US$1 billion due to Covid-19 induced measures.
The Zimbabwe National Chamber of Commerce estimated last year that at least 25% of formal jobs in the tourism sector had been lost as a result of the Covid-19 scourge.
The business membership organisation  revealed in its inaugural survey last year that capacity utilisation in the tourism sector stood at 21%.
Under a $18 billion package announced by the government in 2020 to calm down Covid-19 induced volatilities, tourism was allocated $500 million to help hotels and other operators ride out the crisis.
Not much of this funding has been released to operators because banks have largely shunned the cash strapped government's guarantees issued to bank corporate applications for bailouts.
In the monetary policy statement in February, Reserve Bank of Zimbabwe governor John Mangudya gave the tourism sector 100% export retention to speed up its recovery process.
Last week, advisors at Inter Horizon Securities (IH) gave the first cautious view of tourism industry prospects yet, saying it could be premature for sector players to celebrate.
IH said short term prospects remained somewhat bleak, although in the medium to long term, recovery would be possible.
IH's report titled IH Zimbabwe 2022 Equity Strategy became the first to warn haemorrhaging players to brace for continued headwinds in the coming months.
Related Topics