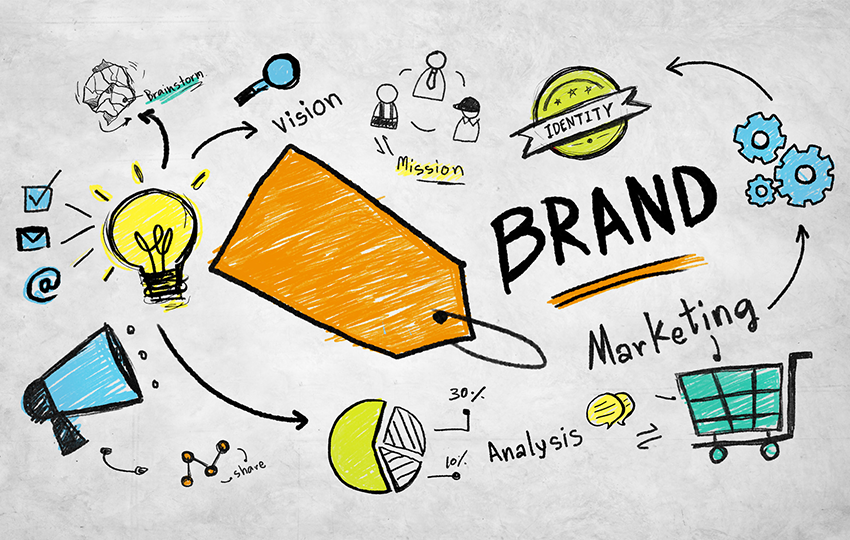 DR FARAI CHIGORA Invest in strategic brand management today, it shall surely come in handy in the near future, especially when the chips are down so to speak! It is always strategic to re-visit processes in response to changes in the operating environment, especially those that are out of unmanageable, volatile and uncertain events. Sometimes we are caught in-between success and failure in our brand visioning and what matters most is to re-direct for success. Real brand visionaries do not give up when they foresee or get into a dead end. This is part of entrepreneurship as proven by a number of motivational testimonies that we receive from our now global giants.
They have managed to be vigilant up to the end of the race even when the ship capsized. For our SMEs brands, there is also a need to continuously maintain a positive publicity for lasting recognition. Even when our image/reputation is muddled we should convince the world that we are progressive brands by reflecting the brighter side of our existence in the markets we serve and beyond (real brands do not die easily).
Brand management in the age of entrepreneurship should not be a game for the weak (rather makes the weak stronger). In our previous editions, we shared transformative cogs for brand equity, the need for lasting brand identity, positive brand attitude, and lasting brand recognition (these should be safeguarded). I then refer to these as a starter pack for an SME's brand visibility and attractiveness. As a consultancy practicing in the field I have over the years discovered that some of the branded enterprises have failed to achieve the expected mileage through improved popularity and bottom-line. Of course, that is not an option in this journey. So we are reminded that if by any mistake we fail to plan then we plan for failure.
Sometimes we should re-craft our brand and its processes. Thus the focus of this edition is on the rebranding of SMEs. We should plan and prepare for rebranding as we continuously grow. This is because sometimes uncontrollable global events unfold forcing us to change routes (situational brand management). The life of a thriving brand is a critical path where we can just wake up with a tarnished image by our markets (whether the customers themselves, stakeholders, competitors, or regulators).
A well-done rebranding exercise will become a safe exit point when such fires manifest if not a fire-guarded. Even though there is no straight jacket that fits all sizes as a rebranding process, we will try to look at some of the critical and common elements to focus on for this success. And let us be reminded once more that this process should be taken with maximum caution since any mistake or wrong timing will result in a self-invited and deliberate brand extinction (let it not be a gambling process but a well-measured, tested, and integrated exercise).
I have seen some enterprises failing to come back into existence as they have failed to manage their rebranding process. We will make sure that yours is a success anytime it is invited in your enterprising life cycle. To start with, self-awareness/introspection is needed, especially in relation to your previous brand (that is those key aspects that led to your branding failure) and the new brand (the aspects you think will close the gaps). At this initial stage, you will have to ask yourself questions like What? How? Why? When? Conversely, self-assessment might also mislead in other instances as one will deny him/herself as part of the brand failure (rather self-assessment in this perspective should be a gentleman/woman approach to reality). You need to be true to yourself and in other instances invite an experienced consultant to help strengthen your judgment and widen your self-evaluation (that is answering the aforementioned questions). At this stage also one ought to assess the existing branding toolkits in relation to the projected awareness and image.
The use of brand equity variables in this evaluation can help. That is to understand your level of perceived brand quality, brand association, brand loyalty, brand image, and brand awareness. Two wrongs don't make a right. And at this juncture, the ground should be solid for a real rebranding (one that will last forever). One that will do a complete overhaul of the brand locomotive. So as to even invite new brand elements such as colour mixes, animations, symbols, jingles, and any other. After having done this stage there is a need to know your customer(s) better than any time before (as if you are meeting them for the first time). These are the targets you once served with the old brand and are about to serve with the newer one. It is achievable through a simplified and focused market research where the entrepreneur or a hired consultant engages various tools mainly focus groups interviews and surveys to get opinions and insights from customers about the previous brand and their future expectations from the brand. This is in relation to the most attractive brand elements that will evoke the desire to consume and keep a lasting memory of the brand and its offerings. Most SMEs brands do not talk about the expectations of their markets, yet communication is the lifeblood of any business engagement.
This is a critical stage that I can refer to as the moment of truth. We move away from market imaginations and fantasies into reality. As we continue with this process, the following stage will be to understand and build on what makes your enterprise/offering and brand unique on the market. That will become your brand's point(s) of competitive advantage and as the SME's brand secret to balance both offensive and defensive brand marketing for its superb global market positioning. That is the central pivot that connects remedies of previous brand failure and the now informed new brand focus. It is a correctional phase, especially when the last brand was overtaken by counterfeits or imitations.
Uniqueness is what distinguishes our brand(s) from the rest (a spark in the darkness). Another important stage in this development towards successful rebranding is making effective publicity of the rejuvenated brand. Where we infuse our new branding perspectives with our previous elements and toolkits for lasting positive publicity. The logos, websites, colours, jingles, and so on should now talk the new brand to all its targets. There is a need to make a loud noise about these upgrades using various channels so that the world will know that we have done a facelift not face off. There is a need to now sell our novelty and attractiveness above the rest. Brand communication is most critical at this point as it brews positive brand publicity (thanks to the previous edition which walked us through this path). The new brand should also be made public by its own representatives who include the entrepreneur him/herself, employees, stakeholders, advocates, and ambassadors.
This is not a quick fix; it will need time and patience, as well as ongoing constructive participation (one step at a time we will get there). After all is said and done, we should return to the markets where our new brand is currently exhibiting to obtain feedback on its performance. That is if it has reformed/improved its market positioning as a newcomer (one that is innocent and catchy to the eyes of potential beholders on the global market). When we do it carefully, in the right way, with the appropriate tools, proper engagements, and at the right moment, there is no reason to be afraid of rebranding. I'll leave you to return to the drawing board and re-evaluate your brand(s) in order to achieve long-term visibility and attractiveness in this age of entrepreneurship for industrialisation.
Dr Farai Chigora is a businessman and academic. He is the Head of Business Science at the Africa University's College of Business, Peace, Leadership and Governance.  He is into agribusiness and consults for many companies He writes in his personal capacity and can be contacted for feedback and business at

[email protected]

, WhatsApp mobile: +263772886871.
Related Topics