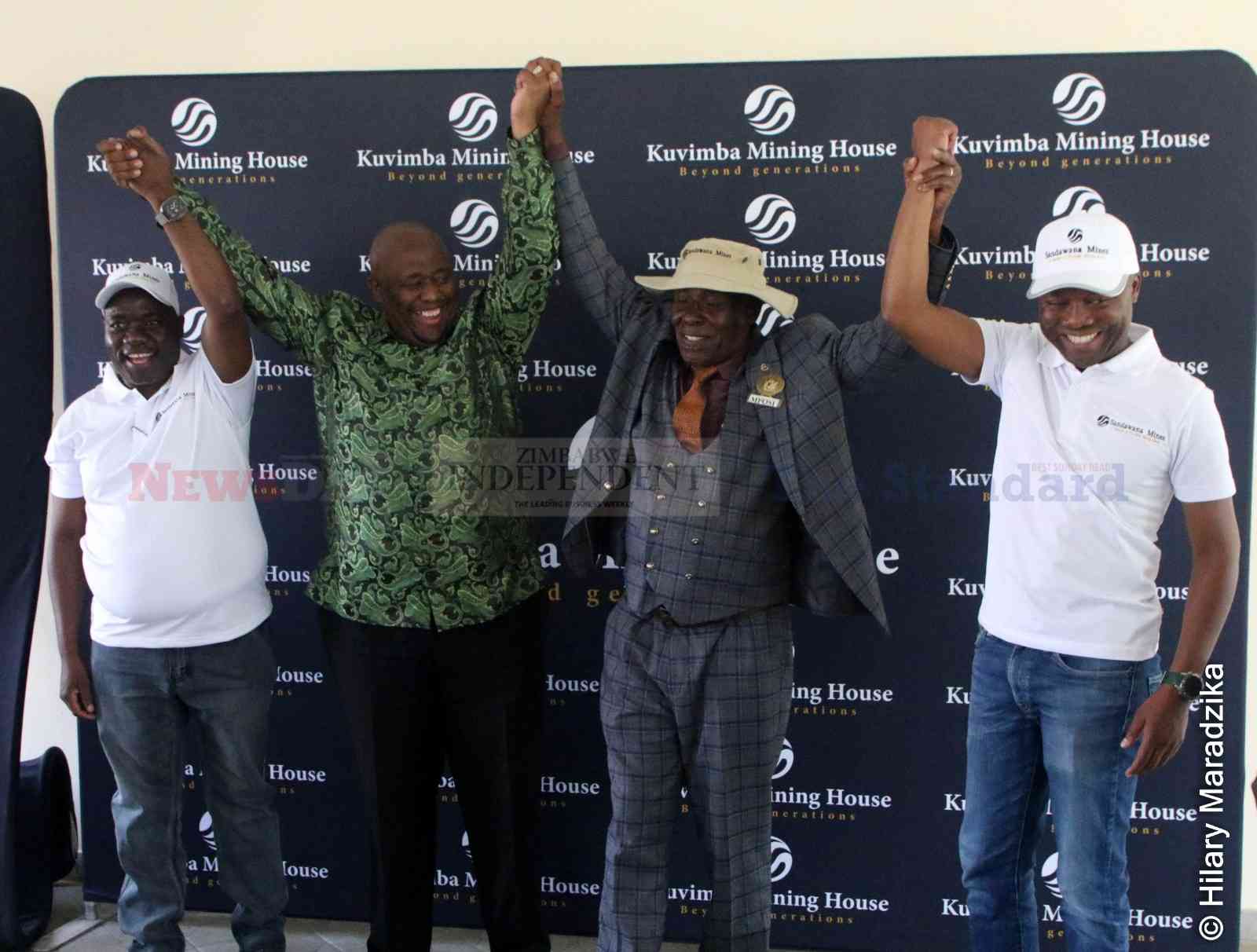 ZIMBABWE'S largest resource firm, Kuvimba Mining House (KMH) is sitting on 820 000 tonnes of lithium stockpiles at Sandawana Mines as the group positions itself to benefit from the globally sought after mineral, NewsDay Business can reveal.
KMH, which is 65% owned by the government, snapped up Sandawana Mines in 2019 and has so far injected US$56 million, transforming it into one of lithium producers in the world.
Zimbabwe is the sixth-largest producer of lithium in the world.
The mine, once owned by Rio Tinto, was one of the world's largest emerald mines, before it shut down in 2010 after production collapsed and it lost markets.
Addressing journalists after a consultative meeting held with traditional leaders in Zvishavane this week, KMH chief executive officer Simbarashe Chinyemba said the vast lithium stockpiles were of the highest grade.
"Our current stockpile is more that 820 000 tonnes of lithium with an average grade of just under 2%. This is high grade lithium we have mined so far," he said.
"Our capacity to mine is greater than 100 000 tonnes per month. This explains the number of stockpiles we have."
Chinyemba underscored that the bulk of resources pumped into reviving Sandawana Mines were mobilised internally, and plans to attract investment capital outside would be of a "strategic nature."
"The majority of resources we have put at Sandawana have been internal. We are still committed to doing that," Chinyemba noted.
"Any external resourcing that would happen particularly from a finance side will be of a strategic nature. As you know, in business you want to mix your capital structure between internal and external funding."
Owing to KMH's capital injections into Sandawana Mines, primarily to undertake comprehensive exploration work, the value of the asset has shot up to between US$2,5 billion and US$3 billion.
KMH concluded its first exploration programme at Sandawana Mines in July with an estimated 30 million tonnes of lithium ore extracted.
The firm is currently conducting a feasibility study based on plans to set up a beneficiation plant with capacity to process 4,5 million tonnes of lithium annually.
KMH has also embarked on rehabilitating and developing infrastructure at Sandawana and surrounding areas.
It will construct a 150 kilometres of road network at a cost of US$110 million.
KMH has also outlined plans to upgrade the electricity infrastructure from the current 3 megavolt-amperes (MVA) to 20MVA to meet power requirements for the mine.
A feasibility study for a 60 megawatts power plant is also on the cards.
Related Topics