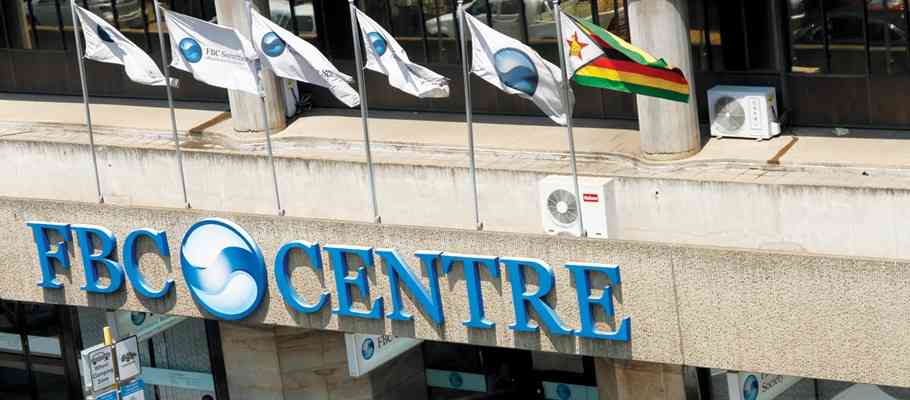 FBC Holdings Limited (FBCH) invested in hedged assets to mitigate against the Zimbabwe dollar (Zimdollar) depreciation in the half year ended June 30, 2023, contributing to total income of nearly ZWL$854 billion.
During the period, the Zimdollar lost over 90% of its value.
In a statement accompanying its half year financial results, FHL group chairperson Herbert Nkala said adopting a hedging strategy mitigated the impact of the exchange rate fluctuation and sustained the group's balance sheet.
"The group, through its various subsidiaries, has been proactive in managing this risk by investing in various hedged assets and this has sustained the group's balance sheet. FBC Holdings Limited has also been focusing on increasing US dollar-based business underwriting to preserve capital and achieve sustained growth," he said.
"The post-reporting exchange rate developments, where the local currency has gained against major trading currencies, is expected to impact the group's exchange profit revenue stream outturn and may necessitate a reassessment of the foreign currency hedging positions."
He said significant exchange rate shocks during the period under review were largely attributed to currency demand and supply factors, which in turn caused pass-through effects on inflation.
The local currency's depreciation in the half year saw net foreign currency trading and dealing income for the group rising by over 500% to ZWL$515,21 billion at the end of June.
This was from a 2022 comparative of ZWL$83,63 billion.
The improved total income saw profit after tax rising to ZWL$365,98 billion while net foreign currency trading and dealing income was the main contributor to total income.
"The group achieved a total income of ZWL$854 billion during the period under review, an outcome driven by transactional, investment and hedging activities. Net interest and related income at ZWL63,4 billion was consistent with the general lending activities across all lending portfolios. Loans and advances for the period increased by 228% to ZWL$1,5 trillion," Nkala said.
"The banking subsidiaries of the group continue to lend, in an effort to support customers across major sectors of the economy. Efforts are also underway to mobilise funding at an affordable cost through lines of credit and other institutional depositors and investors. The group's transactions are now predominantly denominated in foreign currency in line with the general macroeconomic trends."
He said over 80% of the group's assets and core revenues were in foreign currency and this position is expected to subsist until the end of the year.
At the end of June, total assets were ZWL$2,93 trillion.
"Focus remains on investing in assets less impacted by currency and inflation developments, to preserve capital while concurrently providing a base for underwriting additional business," Nkala said.
He said all FBCH's subsidiaries were compliant with the minimum capital thresholds.
"Business growth initiatives coupled with investment and hedging activities will continue to anchor capital growth drive to enhance the group's capacity to underwrite new business," Nkala said.
Related Topics