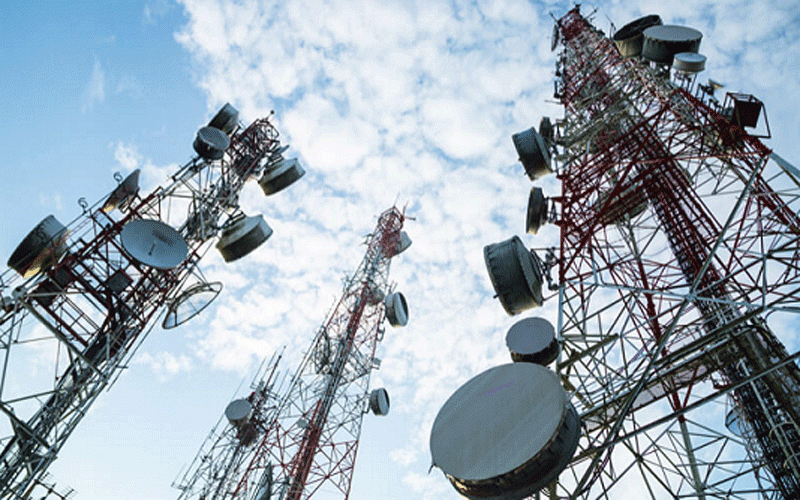 ZIMBABWE's telecommunications (telcos) sector has petitioned Parliament to enact laws that allow companies in the sector to peg their tariffs in United States dollars (US$).
The call comes as most goods and services are now being sold in foreign currency to preserve value and hedge against inflation.
In addition, statistics from the Reserve Bank of Zimbabwe show that more than 60% of bank deposits are now US dollar-denominated, while the Zimbabwe National Statistics Agency recently noted that over 70% of goods and services are now pegged in US$.
Telecommunications Operators Association of Zimbabwe chairperson Lawrence Nkala told Parliament that frequent exchange rate movements were making pricing difficult as the sector's tariffs are charged in local currency.
"We request that legislators urgently consider a review in the pricing model of the sector so that the prices are determined in US$ and converted to Zimbabwe dollars using the prevailing interbank rate. This will introduce stability of pricing of our products and better transparency in our communication to our customers," he said recently.
The country's telcos industry is currently faced with numerous challenges, including foreign currency shortages, low tariffs and power outages of up to 18 hours daily, resulting in increased operating costs as companies resort to generators to keep the networks up.
The Postal and Telecommunications Regulatory Authority of Zimbabwe last month increased tariffs by 50% to allow operators to recoup costs and re-invest in infrastructural development which directly impacts coverage, access and service quality.
"The current tariff thresholds for telecommunication services were last adjusted in November 2022, using the Telecommunication Price Index movements for the period October 2021 to June 2022. Owing to dynamics in the economy in general, characterised by depreciation of the local currency, general price movements and usage patterns, it has become necessary to review charges for the telecommunication sector," said the regulator in a circular to stakeholders.
Econet Wireless Zimbabwe company secretary Charles Banda recently bemoaned how foreign currency shortages were hindering investment in network upgrades.
"Although the business continued to witness an increase in demand for its services, foreign currency availability for servicing our foreign suppliers has continued to be a major challenge and has hampered our ability to implement much needed network maintenance, expansion," he said in Econet's third quarter update.
"Overall, the local telecommunications industry has been struggling to meet the capacity and coverage demands of consumers as investment is long overdue. Capacity enhancements and routine maintenance has remained severely constrained by lack of access to foreign currency to service our foreign network suppliers."
Follow Donald on Twitter @DonNyandoro
Related Topics