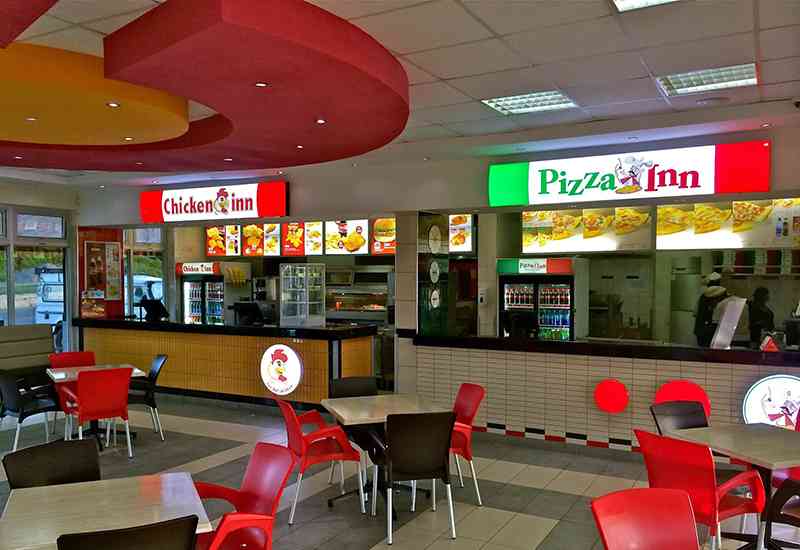 OVER 14 million customers trooped into the Zimbabwe Stock Exchange (ZSE)-listed restaurant chain, Simbisa Brands' outlets during the first quarter ended September 30, 2022, following a big expansion drive, the firm said on Tuesday.
The 14,3 million represented a 36,2% rise in traffic from 10,5 million during the comparable period in 2021, according to chief executive officer, Basil Dionisio.
Simbisa, which has risen from its Zimbabwean roots to establish a formidable African network, executes its strategy through a string of high-end hospitality brands including the flagship Chicken Inn, Pizza Inn, Creamy Inn and Bakers Inn — one of the country's big bread producers.
Rocomamas, Nandos and Steers, along with Galito's are also part of the group, which has a presence in several African markets including Mauritius and Kenya.
Its footprint can also be traced to Ghana, the Democratic Republic of Congo and Zambia.
In September, Simbisa said it would be spending US$21,7 million to roll out 72 new outlets across the country by June 2023, as it builds momentum towards networking all strategic markets. In a trading update, Dionisio said traffic into the group's outlets was bolstered by relaxations to trade in Zimbabwe, where promotional campaigns were launched to drive revenues.
"Total customer count for the group increased by 36,2% from 10,56 million 1Q (first quarter) FY (financial year) 2022 to 14,38 million in 1Q FY 2023, driven by new store growth as well as increased footfall in existing stores as a result of promotional activity and value offerings in the period," the Simbisa CEO said.
"The store count for the group increased from 541 on 30 September 2021 to 611 on 30 September 2022," he said.
The firm will be investing significantly in its delivery channels, Dionisio said, noting that demand on this front was already high.
"The delivery segment was a key focus area in Q1 FY 2023 to increase delivery capacity by scaling operations across the country by acquiring bikes and increasing the number of call centre agents. The total number of deliveries increased by 64,3% in Q1 FY 2023 versus the prior year comparable
Related Topics